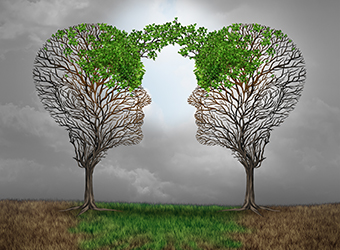 Menlo Park, California-based social media behemoth Facebook Inc. has acquired facial recognition startup Faciometrics for an undisclosed amount to bring fun effects to photo and videos, VentureBeat reported.
"We're excited to welcome the Faciometrics team who will help bring more fun effects to photos and videos and build even more engaging sharing experiences on Facebook," said a Facebook spokesperson in a statement accessed by VentureBeat.
"How people share and communicate is changing and things like masks and other effects allow people to express themselves in fun and creative ways," added the statement.
A Facebook spokesperson told Techcircle that the company was yet to release a press statement for the development.
Faciometrics was founded in 2015 from Carnegie Mellon University. The company is the producer of developer tools for understanding facial behaviour and demographic form from videos, detection, and even lets users swap faces.
Various academic and professional institutes including Lightricks, Anki, Meograph, University of Kentucky, Carnegie Mellon University, Massachusetts Institute of Technology (MIT) use the technology developed by Faciometrics.
In a blog post on Faciometrics website, the company says, "Now, we're taking a big step forward by joining the team at Facebook, where we'll be able to advance our work at an incredible scale, reaching people from across the globe."
"We are thrilled for our next big step forward by joining Facebook. We'd like to thank Carnegie Mellon University and our clients for their trust and support - we couldn't have made it this far without them," added the blog.
The latest acquisition of Faciometrics can be seen as an attempt by Facebook to compete against Snapchat which has reportedly filed for an IPO. Earlier in 2015, Facebook had acquired MSQRD, an app which lets users play with different masks and effects.
---