Google's toilet-finder tool to be piloted in NCR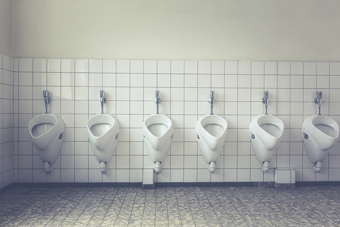 Not finding a toilet when you need it is a rather common problem in India. Technology giant Google Inc. may soon have an answer for this massive yet understated issue.
Google in association with the Ministry of Urban Development (MoUD) is launching a Google Toilet Locator which will help people find the nearest and cleanest toilets around them, according to a report in International Business Times (IBT).
The toilet locator will be available on Google Maps and will be piloted in Delhi-NCR for 15 days from November 16 to November 30. MoUD is also celebrating Swachhata Pakhwada, or Cleanliness Fortnight during the same period.

Users will be required to open Google Maps, and then search for toilets near them using a variety of keyword including 'toilet', 'lavatory', 'swach', 'swachhata', 'shulabh' or 'shauchalay', after which Google will point them to the nearest toilets.
The system will rely heavily on crowd-sourced information to provide information about the ratings and timings of a toilet.
The MoUD is already in process of rolling out this facility in the NCR region and the toilets would include not only the public restrooms or Sulabh Shauchalays in the area, but also those in public places like metro stations, malls, petrol pumps and hospitals, told a MoUD official who wished to be quoted anonymously.

However there is no word on when the service would be launched in the other parts of the country.
"Mechanisms are in place for the facility to be scaled up, and for it to reach all the 2,041 urban local bodies (ULBs) of the country," told a MoUD official to IBT.
---