Can Amazon combat Netflix and local rivals in India's crowded video-streaming market?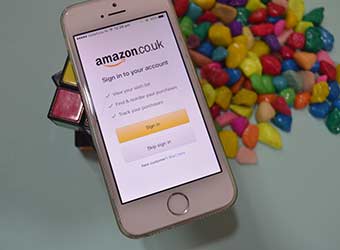 Amazon.com Inc is launching its video streaming service Amazon Prime Video—which is currently available only in the US, the UK, Germany, Austria and Japan—in India, as part of a global rollout to expand the service 200 countries.
The development was first reported by The Wall Street Journal.
"Existing Prime members will have access to unlimited streaming of Amazon Prime Video's popular content as a part of their Prime membership, at no additional cost," an Amazon spokesperson told Techcircle in an email response. However, the spokesperson did not reveal the date of launch.

The rather unexpected move from the e-commerce giant is likely to make the already crowded online video streaming market in India even more fragmented, even as the opportunity for now remains a distant promise.
The local video streaming market is known for the presence of a variety of players which include traditional broadcasters such as Star India (Hotstar), telecom firms like Reliance Jio (in addition to Reliance Big Entertainment's Chillx); and pure play video streaming players such as YuppTV, Spuul, Hungama and Ditto TV.
This is in addition to US-based video streaming service Netflix that entered India in January this year, by streaming Brahman Naman, a sex comedy, in a bid to tap the Indian market by localising video content to suit the domestic audience.

While traditional players in the country have been following a 'free-mium model', which essentially means most of the content is free and they charge only for some premium content, Netflix introduced a subscription only model.
Netflix's basic pack in India starts from Rs 500 a month, while its premium pack comes at Rs 800 a month.
Compared to this, YuppTV charges consumers Rs 99 a month. Eros Now has a daily pass for Rs 10, while a weekly pass is available for Rs 30 and a weekend pass for Rs 20. The annual subscription is available for Rs 1,000.

However, Amazon's entry is likely to make it even more difficult for peers operating in the country, especially Netflix which is known for English language content to thrive in a price-sensitive market like India.
In fact, Amazon stands to gain an edge over Netflix in terms of pricing.
Amazon Prime allows premium membership to get free one-day delivery of goods from Amazon.com. When it was launched in July, it was given free for two months. But now, it costs Rs 999 for a year-long membership, but as an introductory offer, the firm is only charging Rs 499 right now.

This pricing makes Amazon Prime Video cheaper than Netflix in India.
"Any rate below Rs100 a month, could just take off in the beginning. It will catch the fancy of the consumer," said Ashesh Jani, partner, Deloitte Haskins & Sells LLP.
Besides, Amazon is partnering with Indian firms to produce local content.

Amazon also has its own original programming, such as Man in the High Castle, and Transparent among others.
Netflix too has own content, ranging from dramas such as House of Cards to a collection of superhero shows made with Marvel, American publisher of comic books and related media.
Hotstar has HBO content, with shows such as Silicon Valley, Westworld and Game of Thrones among others.

According to Kumar Shobhit, senior business analyst at RedSeer Consulting, "The key differentiator in the Indian market could be tie-ups with local production houses, to provide the consumer with exclusive content."
In an earlier interview to Techcircle, Uday Reddy, founder and CEO, YuppTV, had said that going ahead, the same content will be available on all platforms. "Over-the-top (OTT) platforms will have their own content as well as catch-up content just like in case of multi-brand retailers who have private labels," Reddy said.
The Wall Street Journal reported that Amazon Studios chief Roy Price met Indian actors Amitabh Bachchan and Shah Rukh Khan to scout for and learn about locally appealing programmes.
Amazon has tied up with South Indian movie director SS Rajamouli for a new animated series 'Baahubali: The Lost Legends', based on a blockbuster South Indian mythological movie and will be released in Hindi, English and regional languages Tamil and Telugu. According to KPMG, the original movie Baahubali - The Beginning was made on a budget of Rs 3,000 million.
Amazon has also signed up with director-producer Karan Johar's Dharma Productions for subscription screening of its films, other than partnering with Green Gold Animation which produces animation series for children Chhota Bheem.
As per a report by Mashable, Amazon India is also "vying for digital streaming rights for the popular Indian Premier League cricket tournament."
The connectivity challenge
"Reliance Jio's entry into the market has led to an overall decline in the data tariffs across the industry which is beneficial for the online video streaming industry. Still, the biggest challenge for market participants is to ensure consumer on-boarding and retention despite limited data bandwidth available to them," said RedSeer's Shobhit.
Jehil Thakkar, head of media and entertainment at KPMG India, said, "India's telecom ecosystem needs to catch up. If you look at our content consuming population, only pockets have high speed data. Then only we will gain critical mass in these services."
India had the slowest average connection speed in Asia in the last quarter of 2015, at 2.8 megabits per second, according to Akamai's State of the Internet report. According to the report, the global average connection speed rose 8.6% to 5.6 Mbps from the third quarter, and rose 23% on a year-on-year basis.
"There are tens of companies in this space. Companies have to find a differentiator in order to survive," said Thakkar.
The opportunity
According to FICCI KPMG report 2015, in July 2014, India had 59 million video viewers. On an average, 3.7 billion videos were viewed every month with viewers spending 414 minutes daily watching videos. Moreover, Indians spend three hours 18 minutes daily on their smartphones compared to two hours and eight minutes on TV.
According to a report by Knowledge@ Wharton, India's mobile subscriber base crossed one billion in October, making it the second country after China to reach that landmark. The younger generation is comfortable watching movies and TV shows on smartphones. India is expected to record 500 million Internet users by the end of 2016, 60% of them accessing the web on mobile phones. China is the clear leader here with 668 million Internet users.
According to the latest data released by Internet and Mobile Association of India (IAMAI), digital advertising spend in India reached Rs 2,750 crore by the end of FY2013-14, clocking a compound annual growth rate (CAGR) of 25% year-on-year since 2011. Ad rates, however, remain very low with advertisers paying Rs 150-200 cost per impression and Re 1-2 per video in case of videos.
With the entry of Amazon into the online video streaming space in India, the stage is set for a war of visuals. While Netflix may have to come up with more local content to attract the Indian user, local players will be looking to expand customer base in small towns and villages too with aggressive pricing.
Star India is part of 21st Century Fox, the media house controlled by Rupert Murdoch. Murdoch also controls News Corp, the parent of this news website.
---