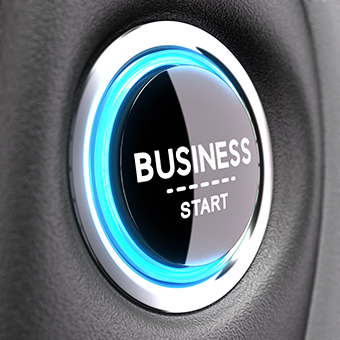 Startup crowdfunding platform Grex's co-founder Manish Kumar has launched his new venture, Realx.in. The Pune-based startup lets individuals buy fractional ownership in real estate, said a company statement.
The concept of fraction ownership of high value assets is a known territory to many investors globally. Fractional ownership gives individual investors an ability to purchase a part of a large real estate property without having to buy the entire chunk of the project.
While talking about his venture, Kumar told TechCircle, "Demonetisation actually comes and helps us big time because black money goes out of real estate transactions. One of the challenges we had when we were building this real estate e-commerce platform was that most of the transactions are in black, so your adoption curve would have been slow. But with this jerk coming up to black money suddenly, we are extremely excited and believe that this is the best time to launch this platform."
Fractional ownership gives an ability to several unrelated parties to share in, and own a high-value tangible asset which otherwise is a lot expensive if bought by individuals.
The startup is co-founded by Kumar, Raghvendra Kulkarni and Yashwinder Singh. Besides being CEO and co-founder of Realx, Kumar continues to be the managing director of Grex Alternative Investments Market. In June, this year, he stepped down from the post of CEO and took the MD's post after a squabble among other founders. Kulkarni, on the other hand, is also a director at a Pune-based CS company Corpage India Advisors Pvt Ltd. Singh has earlier worked with HSBC InvestDirect Securities (I) Ltd and India Infoline.
Realx is an online platform for easy buying and selling of real estate in smaller affordable fractions. This platform will allow its registered users to buy listed properties in smaller units.
The startup aims to start with commercial properties in Mumbai, and will then expand to other cities. "The buyer side is already cultivated in India, we are working on developing the seller side," Kumar added in the statement.
"Real Estate is a very large part of our expense, purchases and expenses. It is because people have inherent belief in its relative stable-ness. Almost everyone is either interested to buy properties or has already done so. However, it is simply too large and too long a commitment. All other assets can be bought in smaller sizes but so is not the case with property. Realx will provide buyers an option to purchase property interest in smaller amounts and, also, facilitate swift execution through digital transactions," he noted.
"With real estate garnering, approximately 30-50% of an investor's assets, there was hardly much movement in them or even the need to advise clients on them as these were non-liquid, bulk transactions. I believe with Realx we can help investors have better portfolio investments which can be better diversified as well," Singh said.
The startup has received an early investment from Harsh Deshmukh, Dhananjay Kulkarni, and other unnamed individual investors.
The startup has received investment from some individual investors. Kumar refused to share investors' details until the funding round was closed.
---