Infosys invests in Denmark-based AI startup UNSILO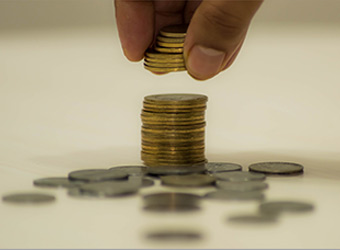 Infosys has invested about $2 million in UNSILO, a Danish artificial intelligence startup focused on advanced text analysis.
India's second largest software services firm said it has made the investment from its Innovation Fund. UNSILO is Infosys Innovation Fund's first investment in Europe, according to a stock exchange filing.
"UNSILO have built an impressive semantic search engine with best-in-class text intelligence, which powers a range of advanced business processes. We will partner with UNSILO to bring their artificial intelligence and machine learning technology to our global clients. They join and expanding portfolio of innovative young companies from around the world that Infosys works with to help enterprises drive their digital transformation," said Ritika Suri, executive vice president & global head of corporate development & ventures, Infosys.

Founded in 2012, UNSILO uses a combination of machine-learning and natural language processing to analyze large quantities of text and improve the speed and effectiveness of knowledge workers across many industries. It works in multiple industries and delivers workflow and decision support tools for editors, researchers, and sales personnel, as well as end-user services that facilitate faster discovery and improve customer retention. Springer Nature, one of the world's largest academic publishers of Scientific, Technical and Medical (STM) content, has been working with UNSILO for several years.
The team behind UNSILO has authored several search-related patents, architected major e-commerce sites, and managed product development teams both in Europe and Silicon Valley.
"Pairing our ground-breaking technology with Infosys' deep client relationships and strong capabilities in project delivery and go-to-market will give us a unique opportunity to bring our services to several new industries and expand globally far more quickly," said Thomas Laursen, CEO, UNSILO.

The investment will be completed upon receipt of regulatory approvals.
Infosys is actively scouting for companies working on innovative technologies as its traditional software outsourcing business comes under pressure. Under CEO Vishal Sikka's new growth strategy, Infosys has made several startup investments over the past year. The company has earmarked a $500 million innovation fund for investments in disruptive new technologies on automation, Internet of Things (IoT) and artificial intelligence.
Last week, the Bengaluru-based company invested an undisclosed amount in US-based big data startup TidalScale.

Infosys invested $4 million (Rs 26.8 crore) in Israel-based cloud monitoring solutions startup Cloudyn Software Ltd, in August this year. In April this year, Infosys invested an undisclosed amount in San Francisco-based data visualisation startup Trifacta Inc. In January, Infosys picked up a minority stake in Delaware-based big data startup Waterline Data Science Inc.
It had invested $4 million in CloudEndure, which provides cloud migration and cloud-based disaster recovery software, in December last year. In December, Infosys invested $3 million in WHOOP Inc., a US-based startup that offers performance optimisation solutions for professional athletes and sports teams.
The Indian company has also made larger investments in overseas companies in the recent past. Last year, it acquired US-based Noah Consulting LLC for $70 million and US-based m-commerce enabler Kallidus Inc for $120 million.

In February last year, Infosys inked a $200 million deal to buy US-based automation technology firm Panaya Inc.
---