Quikr acquires Grabhouse; launches cashless managed rentals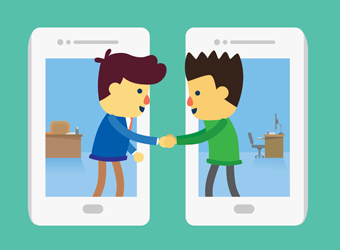 Online classifieds firm Quikr India Pvt Ltd has acquired Mumbai-based home rental startup Grabhouse, run by Cryptopy Technologies Pvt Ltd, Quikr said on its website on Monday.
The deal value was not disclosed.

"This strategic move will help the company address an acute pain point in India's real estate market with a solution that does not involve any cash payments," the company said.
The official blog also added that as part of this, Quikr will integrate Grabhouse's products and technology stack into QuikrHomes while also reaping strong synergies the business has with its other verticals.
Founded by Prateek Shukla and Pankhuri Shrivastava in July 2013, Grabhouse offers a managed rental homes model which consists of a range of fully furnished, ready-to-move-in apartments across 4 major cities.

The marketplace is present in 11 cities and has served 700,000 customers to date.
"Our business here will also benefit from unique competitive advantages as the Grabhouse target market has a great match with many of our other businesses such as C2C and bikes. On the cost side, the operational costs of the business will directly get shared with our services business," Atul Tewari, chief operating officer of Quikr said in a statement.
Grabhouse will continue operations as an independent brand for managed rental homes. As part of the overall integration process, its founders and entire team will move to the Quikr headquarters in Bengaluru.

VC investors of Grabhouse have swapped their shares in the firm with a small stake in Quikr and there was no cash element for them in the deal, a person privy to the development told VCCircle.
Grabhouse had raised $2.5 million in its Series A round of funding from Kalaari Capital and Sequoia Capital in January 2015. The company then raised $10 million from Sequoia Capital and Kalaari Capital in Series B.
It had earlier raised an angel round from early stage investor India Quotient.

Quikr has made a string of acquisitions in the past to ramp up its various verticals.
In September, it acquired vehicle service provider Stepni to strengthen QuikrCars, the vertical that focuses on automobiles.
To augment its beauty services vertical, it acquired on demand beauty and wellness services platforms ZapLuk and Salosa.

In January, it acquired real estate portal CommonFloor to expand QuikrHomes. A month later, later, Quikr entered the white collar jobs segment by acquiring IDG Ventures-backed Abhiman Technologies Pvt. Ltd, which runs jobs portal Hiree.com.
Quikr, founded in 2008 by Pranay Chulet and Jiby Thomas (who quit the firm later), is present in 1,000 cities in India and operates several classifieds businesses across C2C, cars, education, homes, jobs and services. Quikr's investors include Tiger Global Management, Kinnevik, Warburg Pincus, Matrix Partners India, Norwest Venture Partners, Nokia Growth Partners, Steadview Capital, Omidyar Network and Ebay Inc.
---