Exclusive: SoftBank pumps in another $5 mn in Housing even as merger talks continue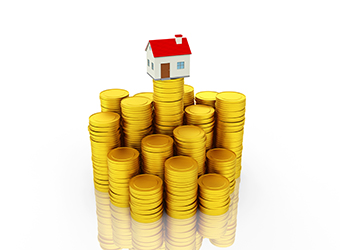 Japanese telecom and internet conglomerate SoftBank Group Corp, a leading investor in several Indian tech startups, has put in an additional $5 million in a bridge round in real estate portal Housing.com, according to three people aware of the development. SoftBank, the lead investor in Housing, had invested $15 million in the company in January this year.
The development comes at a time when the industry is abuzz with speculations over a possible merger of Housing.com with one of its leading rivals.
Confirming the new investment, Jason Kothari, CEO, Housing, told Techcircle that "Softbank continues to be very happy with how Housing has turned around, and will continue to fund us as is necessary. SoftBank did not respond to an email sent by Techcircle.

Totalling $20 million, the back-to-back bridge rounds in the space of around 10 months are meant to keep the company, which has been going through a rough patch, afloat. The four-year-old startup, which was touted as a promising disrupter of India's opaque residential property market, had to scale down its operations and prune its workforce in the past many months following the troubles it has been facing.
According to multiple people in the industry, Housing has been weighing options for a possible merger or a takeover by a rival and has held discussions with real estate consulting firm JLL and housing financier HDFC Red, among others, to explore options.
"We are considering combining forces with an offline real estate brokerage company to become the only online-to-offline real estate company that can uniquely offer full-service to customers and developers, and instantly become the market leader," said Kothari. "We are fortunate to have merger proposals from almost every company in the space, as the business has turned around and is performing very well," he added.

JLL made its online foray earlier this year. HDFC Red, which was floated as a lead generator for the lender's mortgage business and later evolved as a standalone property, is also said to be eyeing Housing.
JLL and HDFC did not immediately respond to emails seeking comment.
Indicating that a deal might be around the corner, Kothari said: "We have shortlisted the merger proposals we have received and are having discussions in parallel with parties."

The bridge funding of $5 million comes close on the heels of a proposed visit of Softbank chairman and managing director Masayoshi Son. Tehccircle reported on Monday that Son will be on a two-day visit to India in the first week of December. The dates are likely to be December 4 and 5.
In the past, Housing has consistently denied reports that the company is up for sale but Kothari had told Techcircle a few months ago that it is not averse to joining forces with players that made business sense.
He had also said that the company was looking to raise fresh capital. At one point, Housing was exploring a merger with Snapdeal, the leading e-commerce company in which Softbank is yet again a large investor. The move, however, was shelved.

---