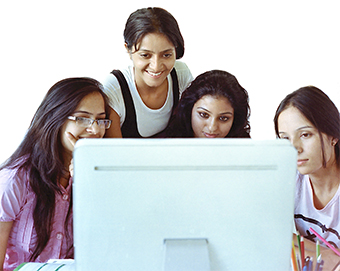 The overall PC shipments in India for Q3 2016 (July-September 2016) declined 22.5% over Q3 2015 to 2.51 million units, according to the research firm International Data Corporation (IDC).
However, the overall PC shipments witnessed quarter-on-quarter growth of 17.3% over Q2 2016. IDC said it anticipates a drop in retail purchases and online sales due to the recent demonetisation move by the Indian government.
"IDC anticipates seasonality to impact the consumer market and currency demonetisation adding to the worse; as early indicator illustrates an immediate impact on retail purchase and drop observed in online channel business. However, commercial spending is anticipated to drive PC market momentum owing to the execution of state owned education projects observed across different states" said, Manish Yadav, associate research manager, Client Devices, IDC India.
The IDC report added that overall consumer PC market recorded 1.37 million units shipped, a quarter-on-quarter growth of 31% over Q2 2016. While, the commercial PC segment recorded 1.13 million unit shipments in Q3 2016, 4.1% quarter-on-quarter increase against Q2 2016.
"With increased consumer confidence; backed by strong festive demand, decent monsoon and positive economic outlook, eventually drove the pockets of investment in the quarter," added Yadav.
Personal computer maker Hewlett-Packard took the top spot with an overall market share of 28.8% in the Indian PC market. The vendor grew by 18.9% quarter-on-quarter over Q2 2016.
The second spot was taken by Dell with a market share of 24.1% with a growth of 27.6% quarter-on quarter over Q2 2016. Lenovo took the third spot with 17.5% market share in the quarter.
---