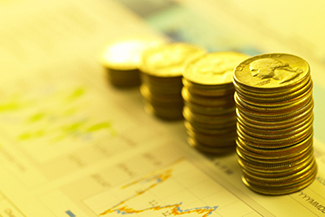 Mumbai-based InfiSecure, a real-time bot detection and protection platform, has raised $600,000 (Rs 4.1 crore) in seed funding from IDG Ventures and Axilor Ventures.
The company plans to invest the capital on research and global business development. It will also invest on technology innovation to cover more aspects of website protection, the company said in a statement.
InfiSecure offers a software-as-a-service (SaaS) solution to sanitize a website's traffic and improve business metrics. It protects online businesses from scraping, bot abuse, fake traffic fraud, content theft, form spam and other online frauds that are caused by bots.
Owned and operated by InfiSecure Technologies Inc., the company was founded in December 2015 by Abhilash Pandey and Sandeep Singh. Pandey had worked with Microsoft and Facebook in the past while Singh was associated with People10 Technologies, Microsoft and NASSCOM before launching InfiSecure.
"With evolving technologies, bot frauds have reached new heights, negatively impacting every online business in more ways than ever before. We help businesses keep their websites secured so that they can focus on their core businesses," said Pandey.
Ganapathy Venugopal, co-founder and CEO of Axilor, said demand for cybersecurity solutions is on the rise among online businesses to protect them from growing bot traffic. "The InfiSecure team is well placed to solve this problem."
InfiSecure joins another bot protection platform ShieldSquare in raising funds. ShieldSquare had in August mobilised an undisclosed amount from Aaruha Technology Fund, a new fund launched by StartupXseed Ventures LLP, a seed-stage venture investment firm led by former bureaucrat BV Naidu.
ShieldSquare had raised $350,000 from a group of angel investors including Redbus co-founder Phanindra Sama and Freshdesk co-founder Girish Mathrubootham in October 2014.
---