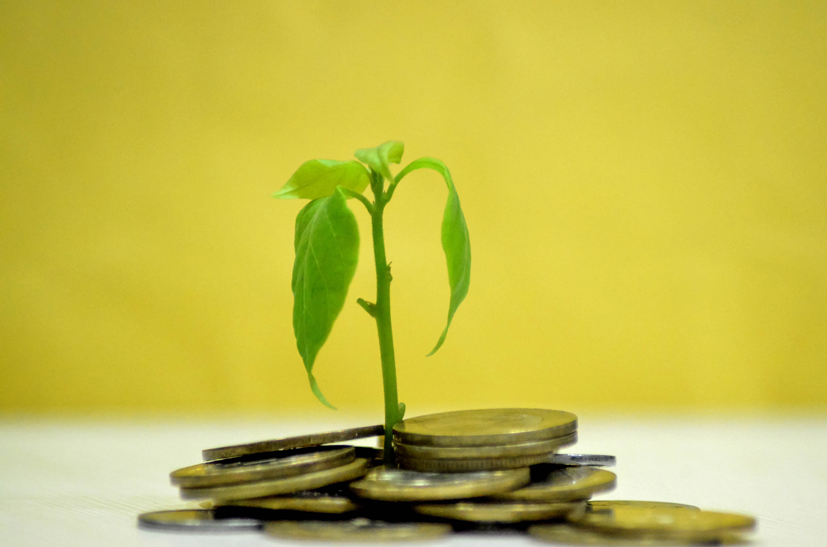 Google has selected seven Indian startups to be part of the third edition of its Launchpad Accelerator, a six-month long intensive mentoring programme from Google for mid to late stage startups. These firms will join those from Brazil, Indonesia, Mexico, Argentina, Colombia, Philippines, Thailand and Vietnam. The two-week all-expenses paid bootcamp begins on 30 January 2017 at Launchpad Space in San Francisco. Additionally, each startup will get $50,000 in equity-free funding, the company said in a statement.
The seven start-ups will receive tailored expert guidance from Google engineers, product managers and other mentors from top technology companies and VCs in Silicon Valley. Additionally, they will receive equity-free support credits for Google products and work closely with Google for six months in their home countries.
"Over the last one year, thirteen Indian startups have participated in the program and many have already gained from the program and have successfully raised funding. Nestaway who was part of our first batch from India closed a $30 million Series C investment. MagicPin that offers deals and discounts for Restaurants, Spas, Salons implemented a progressive web app that has helped them to drive over 10% of their total daily transactions. We hope the next batch will continue to find value in the programme and help them to succeed," Paul Ravindranath G, programme manager, Launchpad Accelerator, said in a press note.
The following Indian firms will be part of the third batch:
Flyrobe: This on-demand platform offers users premium designer wear and outfits for rent. Operated by Omapal Technologies Pvt. Ltd, Flyrobe was founded in September 2015 by IIT Bombay alumni Shreya Mishra, Pranay Surana and Tushar Saxena. Ritu Kumar, Masaba Gupta and Shehla Khan are some designers that have signed up with the firm. The startup had raised seed funding worth Rs 11.3 crore (around $1.7million) led by Sequoia Capital and other investors. This year, the startup raised $5.3 million (about Rs 35 crore) in a Series A investment round led by IDG Ventures with participation from Tokyo-based GREE Ventures and existing investor Sequoia Capital.
HashLearn: Operated by Hash Education Pvt. Ltd, this startup connects students from class 8-12 with tutors for entrance exams and for subjects such as physics, mathematics and chemistry. It had secured seed investment in March this year from Singapore Angel Network and other investors including Flipkart co-founder Binny Bansal, Ola co-founder Bhavish Aggarwal, Google India managing director Rajan Anandan, People Group founder and CEO Anupam Mittal, to name a few. HashLearn was founded in 2013 by Jayadev Gopalakrishnan, a former executive at Pearson Education Services and entrepreneur, and Gokul Janga, an entrepreneur and technologist.
Rentomojo: This Bengaluru-based startup allows users to rent furniture, home furnishings and appliances for a minimum of three months. It was founded in 2014 by IIT Madras graduates Geetansh Bamania and Ajay Nain and raised Rs 33.5 crore ($5 million) in a Series A round in June this year from existing investors Accel Partners and IDG Ventures India. It had secured $2 million in a pre-Series A round last year from Accel Partners and IDG Ventures India. The startup offers its services in Mumbai, Bengaluru, Delhi NCR and Pune.
KaptureCRM: Set up in 2014, KaptureCRM, which operates under Adjetter Media Network Pvt. Ltd, is a cloud-based platform that manages the sales, marketing and operations functions of companies in FMCG, healthcare, real estate, hospitality and other sectors. Adjetter was established in 2011 by Sheshgiri Kamath, a commercial pilot; Vikas Garg, an IIT Guwahati alumnus and Pearl Tewari.
Curofy: Founded by IIT Delhi alumni Mudit Vijayvergiya, Pawan Gupta and Nipun Goyal in February 2015, Curofy is a social networking platform for doctors where they can interact and collaborate on cases, apply for jobs and read latest medical news. It secured pre-Series A funding from US-based venture capital firm RoundGlass Partners in September 2015. In December 2014, it had raised seed funding from India Quotient, Spice Labs and other investors.
Happy Adda Studios: Founded in 2016 by Raja Sekhar Vasa, Happy Adda Studios is a games developer and publisher with content in vernacular languages. It has launched two word-based games, Jalebi and Barfi on the Google Play store.
Playment: Operated by Bengaluru-based Crowdflux Technology Pvt Ltd, Playment has tied up with companies such as Myntra, Flipkart, Paytm and Shopclues and manages the tasks of these companies by distributing them to a community of players via a mobile app. After completing the tasks, these players earn points that can be redeemed as gift cards and or Paytm cash. Some of the tasks that the startup carries out are cataloging, image tagging, text analysis, lead generation, merchandising audits, offline data collection, etc. The startup was launched last year by IIT Guwahati and IIT Kharagpur alumni Siddharth Mall, Ajinkya Malasane and Akshay Lal. Playment secured Rs 4.7 crore ($700,000) in a pre-Series A funding from SAIF Partners in May this year.
---