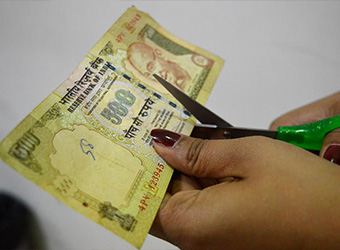 Drivers of Ola and Uber started a 36-hour-long strike in Guwahati to protest against their decreasing income as the taxi-hailing firms continue to acquire more cabs.
Around 12,000 cabs are off the road in the city, according to a report by news agency ANI.
"Our demands should be fulfilled because our earnings have dropped. Their commitment proved to be fake. Their commitment was Rs 75,000 per month but we are hardly earning Rs 10,000-15,000 with which we can't do anything. I can't even pay my EMI. They should immediately stop getting cars and the scheme should be ended," Prabhat, a driver, told ANI.
While there were widespread protests against ride-hailing companies by traditional transport providers including taxi and auto-rickshaw drivers and unions, the drivers associated with Ola and Uber too had protested at times against certain policies of the cab-hailing firms.
According to a recent report by Moneycontrol, drivers associated with both Ola and Uber have been protesting against their employers for giving preference to the cabs that have been leased. They allege that the drivers who take cars on lease do not have to comply with the 'minimum business guarantee' agreement which significantly reduces their cost of operation while drivers who attach their cars directly to the taxi-hailing firms do not enjoy that benefit.
In July this year, a group of Ola drivers in Mysuru called for a three-day-long strike against the alleged exploitation by the firm, according to a report by The Hindu.
According to another report by The Hindu, drivers of Ola and Uber in Kochi had planned an indefinite strike demanding revision of wages and employment guarantee.
There were also reports of drivers in Delhi-NCR protesting against non-payment of incentives and other expenses by Ola and Uber.
Meanwhile, the Karnataka government has issued an order to taxi operators and drivers associated with Uber and Ola to acquire either a state or city taxi permit, following the High Court's intervention to regulate cab aggregators, Business Standard reported.
The development come a little over a week after Ola and Uber faced a setback when the Karnataka High Court upheld the state government's rule to put an upper limit on fares. The court's order effectively puts an end to cab aggregators' surge pricing model. The state had stipulated a rate of Rs 19.50 per km, as the upper limit.
---