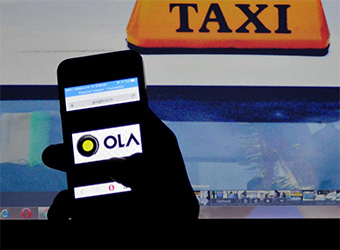 The Karnataka government has reportedly asked cab aggregators like Ola and Uber to get either a state or city taxi permit to operate in Bangalore.
According to a Business Standard report, the state government has asked "all cabs with all India tourist taxi permits to surrender them immediately as per Karnataka's rules for taxi aggregators."
Emails queries sent to Uber and Ola did not elicit a response at the time of filing this report.
In April, the state government had notified that cab-hailing firms should get a permit before operating in the state, to comply with Karnataka On-demand Transportation Technology Aggregators Rule, 2016.
US-based Uber Technologies Inc's India subsidiary Uber India Technologies Pvt. Ltd had challenged the rule and moved the court against the state government. Meanwhile, rival Ola, run by ANI Technologies Pvt. Ltd, got a licence in June to operate cabs in the state.
The court's order effectively put an end to cab aggregators' limitless surge pricing model. The state government had stipulated a rate of Rs 19.50 per km as the upper limit.
Justice Raghvendra S Chauhan had held that the state government was well within its right to frame rules under the sections of the Motor Vehicles Act.
According to the rules upheld by the court, the licencee should have a minimum fleet of 100 taxis, all taxis should be fitted with panic buttons for safety reasons and have illuminated 'taxi' boards, drivers need not work beyond eight hours, and drivers should have a working knowledge of Kannada.
"The High Court has given them adequate time to comply with the rules and has asked us to publicise this. They (cabs) have to surrender their all India permits at the Transport Commissioner's office and can take the allowed permits on the spot," HG Kumar, Karnataka's Commissioner of Transport told Business Standard.
The central government is also expected to come up with guidelines for cab aggregators soon.
In September, cab-hailing startups Ola and Uber as well as a number of bike-taxi startups sought clarity on regulations governing the sector and ease in licencing requirements at a meeting with central government officials.
A committee was set up after the Delhi High Court directed that a panel must examine all issues related to permits given to taxis and cab aggregators.
---