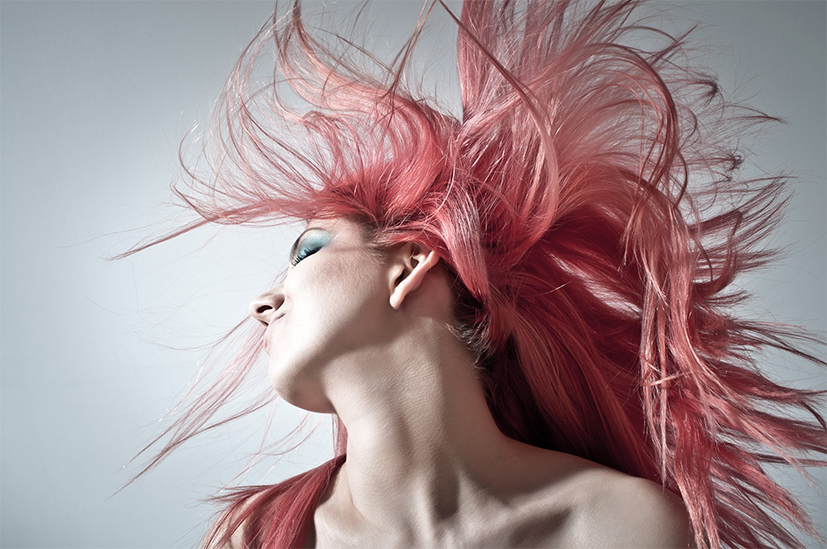 Tiger Global-backed fashion startup Roposo has decided to expand its businesses such as influencer marketing and brand campaigns besides launching a chat feature for better user engagement. The company is also testing the cost-per-click model wherein it plans to charge partner vendors on clicks on the products showcased on its platform, co-founder Mayank Bhangadia told Techcircle.
Roposo's current revenue is driven mainly by affiliate marketing. The company expects the new initiatives will help gain additional revenues.
Roposo, a fashion social network that offers curated fashion choices across categories such as apparels, footwear, accessories and lingerie from over 550 web stores and 6,500 brands, works as a discovery platform. It claims to have a million active users.
The users of its app and website who search for products get directed to the third-party e-commerce site such as Flipkart, Jabong, and others to complete the purchase. Roposo, , run by Relevant e-solutions Pvt. Ltd, gets a commission of 15-20% on each purchase on the third-party platform done by its users. Average ticket size is Rs 1,500-2,000 per order. "It's not limited to just that particular product that the user was redirected for, but also on the product they bought in addition to that. We take commission on the total value a Roposo user spent," Bhangadia said.
"This is high margin category, and this is increasing," he added.
According to Bhangadia, the company has tried and tested its affiliate marketing business and established a revenue stream from this business. Therefore, it is time to diversify into other revenue segments.
It will step up its influencer marketing business. The celebrities on its platforms such as Nargis Fakhri, Sonakshi Sinha, Shilpa Shetty, Sania Mirza among others with huge fan followings will do brand endorsements on social media for its clients.
"For example, Gionee phone was launched recently and they were heavily advertising everywhere. On our platform, they wanted to reach out to 50 influencers because the feature they wanted to promote was their front flash camera. We entered into the deal with Gionee last month, and several posts were done by these influencers, so that again is the revenue channel for us."
Influencers get incentivised to amplify these campaigns. And, on the other hand these brands also spend additional money on promoting these posts done by influencers on other social network, so the reach of these influencers also increases. So, it's a win-win for all, Bhangadia claims.
Roposo sees branding/advertising on its platform as another major source of revenue. "We are in discussion with lot of brands mostly FMCG brands who want to target women primarily. These brands want to advertise on Roposo because of the higher user engagement on the platform and the kind of understanding we have of our each and every user."
"On an average a user spends 25 minutes on our platform, and we in the back-end decode everything on what kind of the content she looks for, what kind of influencers she follows...every product is broken down in thousands of parameters. We have detailed taste graph and the brands are quite interested in targeting these users," Bhangadia believes.
Gionee was Roposo's first client for branding, and the deal was worth more than Rs 10 lakh for one campaign. According to Bhangadia, Roposo is all set to close 2-3 deals in next few weeks, and the deal size would vary between Rs 10-50 lakh per campaign.
In some cases, both branding and influencer marketing can be combined. The company expects to serve around 50 brands in the next 6 months.
"Influencer marketing piece is also growing in India and is heavily unorganised. Affiliate is bigger and the only source of revenue till now, we expect the branding and influencer marketing to be our biggest revenue channels," he said.
Chat feature
Roposo is also rolling out its chat feature this week. "In any social network, highest engagement happens on chat. It is again in the lines of our business model strategy. Lot of small vendors/boutique post on Roposo and users discover products through these posts; but till now what happened was both vendor and user used to take their conversation to WhatsApp to close the orders as the vendors post would read 'contact me on Whatsapp to buy this product.' Thus, users used to go to WhatsApp to finalise the order. Now, we have built chat that will offer specific features for sellers to be able to sell in the chat environment. The sellers can organise their product and sort of have their own small shops on Roposo. We have tested in the beta, and will roll out completely by the end of this week." With all these revenue channels in place, the company expect to touch revenue run-rate of $100,000 a month in next 9-12 months.
Roposo is one of the most heavily funded fashion discovery app, raising nearly $21 million till date from Tiger Global, India Quotient and Flipkart's CEO Binny Bansal. The 120-member company said it used the money to create a strong team and strengthen its product.
Bhangadia says he is not looking to raise funds currently. "We raised funding this year looking at the market situation, and we were getting signals that the market would get bad. The funding was raised to make ourselves secure and not to spend."
---