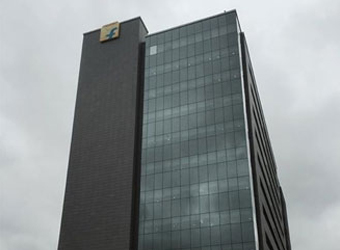 The net loss of Flipkart Internet Pvt. Ltd, which operates e-commerce major Flipkart, doubled to Rs 2,306 crore in the financial year ended 31 March 2016, compared with Rs 1,096 crore in the year-ago period, according to filings with the Registrar of Companies.
The company's revenues rose to Rs 1,952 crore in FY2015-16 from Rs 772.5 crore in FY2014-15.
Flipkart Internet is the local unit of the Singapore-incorporated Flipkart Pvt. Ltd, the holding company of the e-commerce firm. Other related local companies of the e-commerce firm are Flipkart Payment Gateway Services Pvt. Ltd, Flipkart India Pvt. Ltd, Flipkart Digital Media Pvt. Ltd and Flipkart Online Services Pvt. Ltd.
According to data from VCCEdge, the data research platform of News Corp VCCircle, the combined losses of India's top 10 e-commerce companies quadrupled to Rs 5,157 crore in FY2014-15 compared with the year before.
A report by The Economic Times previously said Flipkart co-founder Sachin Bansal had to step down as the company's CEO and take up the chairman's position after missing performance targets.
Flipkart has been battling eroding valuation as two American mutual funds, Fidelity Rutland Square Trust II and Valic Co, have marked down the value of their investments in the firm for the second time this year.
The latest markdown by Fidelity pushed down Flipkart's valuation to $8.71 billion. Flipkart has suffered eight markdowns so far.
Flipkart's other investors include Tiger Global Management, Naspers, Accel Partners, Iconiq Capital, GIC, DST Global and Sofina Societe.
VCCircle had earlier reported that Flipkart was turning to debt financing as the equity infusion it was asking for at a $15 billion valuation seemed a long shot after the successive markdowns.
---