Cold chain technology startup Tessol raises Series A funding from Infuse Ventures, Ankur Capital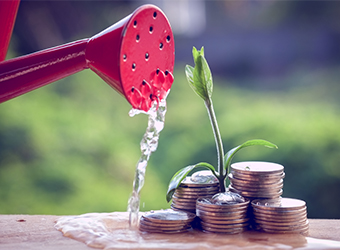 Infuse Ventures, an early-stage sustainability and clean-tech fund associated with IIM Ahmedabad's tech incubator Centre for Innovation Incubation and Entrepreneurship (CIIE) along with Ankur Capital has invested an undisclosed amount in a Series-A funding round in cold chain technology company TESSOL.
The startup plans to use the fresh funds to expand its sales and service network across India and create more products, it said in a statement.
Owned and operated by Thermal Energy Service Solutions Pvt. Ltd, TESSOL was founded by Rajat Gupta, an alumnus of IIT Delhi and Harvard, in 2013.

"Starting with a food supply chain, we will be building products for several other applications like ACs, refrigerators and industrial cooling," Gupta said.
Using its energy storage technology, TESSOL's cold storage and transportation solutions eliminate the use of fossil fuel for cold chain transport systems. The firm claims that these solutions cut the running costs of these units by 60% and reduce diesel consumption by around 1,000 liters per small vehicle per annum. Its fuel-free technology is being used by companies across poultry, horticulture, dairy and frozen food sectors including Godrej Tyson, Abad Fisheries, Mother Dairy, Chitale and Fortis hospitals.
"The initial adoption of TESSOL's products has been promising with a demonstration of substantial savings in operating cost of refrigerated vehicles across application areas. We see an untapped opportunity in the cold chain space in India where TESSOL's products will be a great fit due to its lower cost of ownership," said Amber Maheshwari, vice president of Infuse Ventures.

TESSOL had previously received a seed investment from Infuse Ventures in 2014.
Infuse Ventures is backed by IIM Ahmedabad's CIIE, Ministry of New and Renewable Energy, Technology Development Board, IFC, BP, Godrej Industries, ICICI Bank, SIDBI, Bank of India and Union Bank. It supports seed- and early-stage enterprises developing new business models across the renewable energy, resource efficiency, waste, water and other sustainability-related areas.
Infuse Ventures has been investing actively in the clean-tech sector. Its investments include energy-management startup Ecolibrium Energy, renewable energy services startup REConnect, distributed solar developer Fourth Partner Energy, geothermal HVAC provider GIBSS and industrial green chemicals company Proklean.

Ankur Capital invests in agri-businesses, healthcare, and education. Ankur capital's investments include Cropin (an agri big data startup), Suma Agro (a soil nutrient and conditioner), Skillveri (a simulator based skill development device manufacturer) and Karma Healthcare (an e-health startup).
---