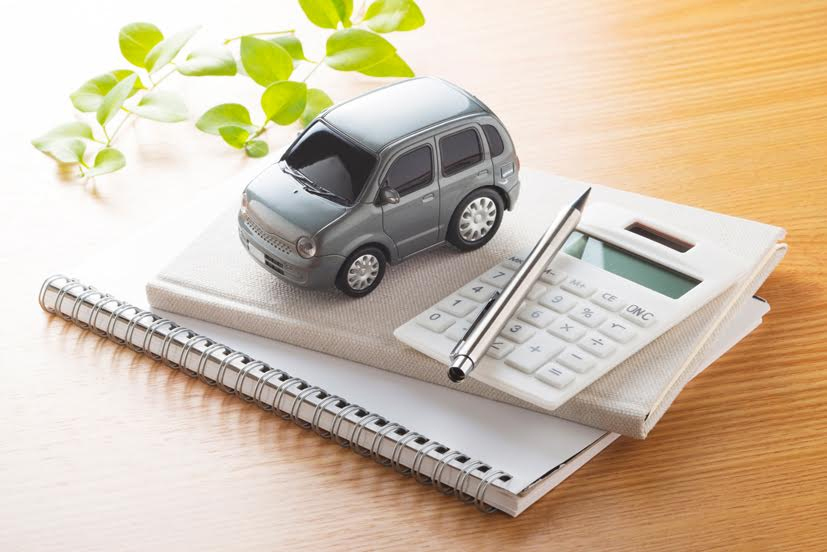 Mumbai-based car service startup Carcrew.in has raised $500,000 (around Rs 3.4 crore) in an angel round led by TVS Group, a top executive told VCCircle.
Other investors who participated in the round are Punit Goyal, Rajesh Agarwal, Ketan Kothari.
Goyal is an Harvard alumnus and CEO of PLG Clean Energy Projects Pvt. Ltd; Agarwal is CMD of Hyderabad-based BS Group; and Kothari is chairman and director at Finkurve Financial Services Ltd.
The three-month-old startup, which is operated by Carcrew Technology Pvt. Ltd, will be using the money to fund growth and expansion to other cities, said co-founder Vikul Goyal.
The company was co-founded by Goyal (CEO) and Vikram Sharma (COO). Prior to starting Carcrew, Goyal worked as head of strategy at Craftsvilla and also invested in self-drive car rental startup JustRide. Previously, Sharma was MD of furniture firm BP Ergo Ltd, and also worked with Tata Motors and McKinsey and Company. Tarun Khanna, a professor at Harvard Business School, acts as mentor and adviser. Khanna is also one of the co-founders at early-stage fund Axilor Ventures.  NITI Aayog has set up a committee under Khanna to suggest an umbrella structure for Atal Innovation Mission (AIM) which will oversee the innovation ecosystem in the country.
Carcrew is a technology platform for after-sales services and spares of automobiles. The startup offers products and services that range from car cleaning to maintenance, from running repairs to breakdown services, and supply of spare parts and accessories. The company's business to business (B2B) app is out, and some service providers and fleet operators are using it.
"Our technology is under development. Our consumer app is in the beta stage," Goyal said.
"The automotive sector worldwide is on the cusp of disruption with the adoption of sharing economy, electric cars and autonomous drive vehicles. We want to be prepared to lead this disruption in India with the help of technology," he said.
"The automotive aftermarket in India is worth $15 billion, largely unorganised. Along with technology adoption, the recent demonetisation move and implementation of GST will help in making a shift from unorganised to organised which will be good for the consumers and the industry," he added.
Business model
"We are not in the lead generation business and are an end-to-end service provider. We do car service through our network partners and manage the entire process from car pick-up to drop," Goyal said.
Carcrew partners with taxi and leasing firms across Mumbai and Pune for providing vehicle maintenance and fleet management services. The company provides all types of maintenance, repair and body shop services through its network partners comprising multi-brand and authorised workshops. The average ticket size of the service is between Rs 4,000 and Rs 5,000.
Currently, the firm is working with around 10 enterprise customers in Mumbai and Pune, and claims to do around 500 services a month.
It also supplies automotive parts to workshops and network garages. "We have developed a supply chain for most major brands in the automotive industry. Carcrew has supplier tie-ups with major OEMs (original equipment manufacturers), including Maruti, Hyundai, Honda and Mercedes; and OES (original equipment suppliers) including TVS and Bosch. Average order value for parts is Rs 10,000.
Carcrew, which has more than 100 network partners in two cities, plans to expand its presence to Bangalore, Delhi-NCR, Chennai and Hyderabad within five months.
"In less than three months, the company has been generating revenues with profitable unit economics. In the next phase, we will  leverage this platform to create different business verticals around car ownership—for instance, insurance, buying and selling of used cars and e-commerce," Goyal said.
The company is also in talks with other investors to raise a Series A round, and expects to close the round in three months, according to Goyal.
After-sales servicing space
Over the last one year, several startups have sprung up in the after-sales servicing sector and gained investors' attention.
In September, Pune-based car maintenance startup Demyto raised funding from Cybage's Deepak Nathani.
Earlier this month, online classifieds firm Quikr acquired Stepni, which connects vehicle owners with service providers. With this acquisition, Quikr is looking to grow its automobiles vertical, QuikrCars.
In May, Bengaluru-based Let's Service raised angel funding from QuEST Global chief operating officer Ajay Prabhu and Julia Computing Inc co-founder Deepak Vinchhi. The firm provides servicing for bike- and scooter-owners at authorised service centres.
The same month also saw Mumbai-based MotoMojo secure angel funding from the founders of startup enabler VentesAvenues. The firm connects owners of two- and four-wheelers with service stations through its mobile app.
Car maintenance marketplace Zonnett has also been looking to raise a Series A round of funding. The firm was launched in August 2015 and offers its services through a mobile app and a website. It has tied up with 110 workshops in Mumbai and Pune.
New Delhi-based Burgeon Bizsupport represented Carcrew in the deal.
---