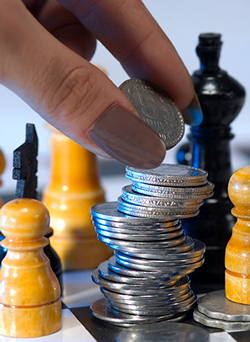 Business-to-business marketing automation firm MarianaIQ, operated by Sigmod Inc., has secured $2 million in seed funding led by venture capital firm Exfinity Venture Partners.
The Delaware, US-based startup automates the marketing process for companies using artificial intelligence, specifically deep-learning technologies.
"MarianaIQ's AI tool is geared towards automating all steps of the account-based marketing process and providing today's marketer a flexibility to easily find, select, reach and engage the target client base," Venkat Nagaswamy, co-founder and chief executive of MarianaIQ, said in a statement.
The company will use the funds to develop its product and go-to-market strategy. The company has offices in the US and Bengaluru, where it builds its product.
MarianaIQ was founded by Nagaswamy, Soumyadeb Mitra and Abhishek Kashyap in 2013. Nagaswamy is a former McKinsey & Co. and Juniper Networks executive. Mitra is the company's CTO and is an IIT-Delhi alumnus. Kashyap is the product head and previously worked with VMware and Hewlett-Packard.
V Balakrishnan, partner and chairman at Exfinity Ventures, said B2B marketing is much more complex than B2C, or business-to-consumer, marketing. "Target audiences for B2B communications are amorphous, made up of groups of constantly changing individuals with different interests and motivations," said Balakrishnan, a former CFO at Infosys.
Exfinity invests in technology-led product startups through Exfinity Technology Fund – Series I, which has a corpus of Rs 125 crore. In August, Balakrishnan had told VCCircle that the firm would register its global offshore fund in Singapore and will revise the target corpus.
Some of Exfinity's investments this year include online fitness discovery platform Fitternity, Chennai-based computer vision and artificial intelligence company, Mad Street Den and logistics management platform Locus.
---