Amazon's Kindle launches ebooks in five Indian languages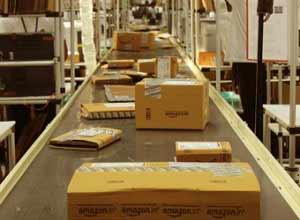 Amazon's e-book reader Kindle will now support content in Hindi, Tamil, Marathi, Gujarati, and Malayalam. With the move, the US-based Amazon's Kindle will enter the growing digital regional content market in India, said the company in its official blog on Thursday.
"We are adding thousands of digital books in Hindi, Tamil, Marathi, Gujarati and Malayalam, including the largest digital selection of bestsellers, hundreds of exclusive titles and free classics to the Kindle Book Store," said Sanjeev Jha, director (content), Amazon Kindle to PTI.
Readers can access these books on Kindle for both Android and iOS

Kindle already supports languages like Chinese, German, French and Japanese among others, apart from English.
While Amazon does not share country specific growth numbers, Jha told PTI that India is among its fastest growing markets globally for Kindle.
Amazon will make available bestseller titles like Ishq Mein Shahar Hona by Ravish Kumar (Hindi), Rajaraja Chozhan by Sa Na Kannan (Tamil), Mrutyunjay by Shivaji Sawant (Marathi), Ek Bija Ne Gamta Rahiye by Kaajal Oza Vaidya (Gujarati) and Aarachar by K R Meera (Malayalam).

The exclusive titles include Banaras Talkies by Satya Vyas, Ki.Mu.Ki.Pi by Madhanand, Draupadi by Kaajal Oza Vaidya and titles like Mayapuri by Shivani will now be available in digital format for the first time, said the post.
"We are bringing features like font size adjustment, ability to add notes and highlights, and automatic save and sync of your furthest page read across all your devices," Jha told PTI. Not just for Kindle, but India is also among one of the fastest-growing smartphone markets globally, and is the target market for most digital players.
Last year, Amazon.com Inc introduced a new service in India that allowed unlimited ebook reading for Kindle users at an inaugural monthly price of Rs 99.

Christened 'Kindle Unlimited', the subscription-based reading service lets users access e-books and audio books across genres on Kindle devices and Kindle reading apps.
Amazon had then announced that users will be able to choose from 'over one million titles.'
---