CitiusTech, IIT Bombay launch healthcare innovation fund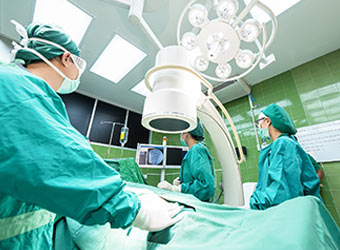 Healthcare technology firm CitiusTech has joined hands with IIT Bombay's Society for Innovation and Entrepreneurship (SINE) to launch a healthcare innovation fund, it said in a statement.
The fund will invest in early-stage healthcare startups.
CitiusTech, which provides healthcare technology services and solutions, has been collaborating with SINE for the past two years, seeding investments in healthcare-focused startups. Four startups have emerged out of the association so far.

CitiusTech was co-founded in 2005 by IIT Bombay alumni Rizwan Koita, Jagdish Moorjani and Bimal Naik.
It provides healthcare technology services and solutions to medical technology companies and life sciences organisations, among others.
It offers solutions including healthcare software development, healthcare interoperability, regulatory compliance, consumer engagement, care coordination and population health management.

"SINE has had a successful track record of promoting entrepreneurship amongst the IIT Bombay fraternity. There are significant opportunities in enhancing healthcare globally, and we are excited to collaborate with SINE in supporting its initiative in healthcare," said Rizwan Koita, co-founder of CitiusTech.
SINE is the technology business incubator hosted by IIT Bombay. It fosters entrepreneurship by helping innovators and researchers convert ideas into commercial ventures.
SINE has incubated over 80 companies since its inception.

"SINE has incubated many companies in the medical technology and healthcare domain. In addition to the monetary contribution, the engagement with CitiusTech will bring corporate and organisational experience of CitiusTech to young firms," said Poyni Bhatt, chief operating officer, SINE.
Startups in the healthcare technology space have witnessed strong investor interest in the past one year, with many funds focusing solely on this sector.
Currae Healthtech Fund—which was founded by Apoova Patni, son of Pati Computer Systems co-founder Ashok Patni—focuses on investing in startups working on medical devices, online marketplace models, tele-medicine and mobile health and data analytics.

Healthstart, a healthcare-focused startup incubator, announced the third batch of its accelerator programme in August. It runs an angel network, which was started following requests for funds from companies that have crossed the accelerator programme stage.
In June this year, founders of healthcare private equity firm Quadria Capital floated a Rs 65 crore ($9.75 million) venture capital fund called Healthquad to make early-stage investments in Indian firms.
---