More than a quarter of users abandon wearable devices, says Gartner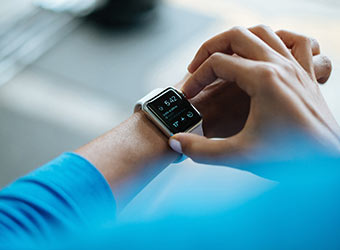 Smartwatches and fitness trackers stand the risk of being abandoned rather fast.
A latest survey by research firm Gartner Inc. has found that the abandonment rate of smartwatches is 29%, and that for fitness trackers is 30%, because people do not find them useful, get bored of them or they break.
"Dropout from device usage is a serious problem for the industry," said Angela McIntyre, research director at Gartner. "The abandonment rate is quite high relative to the usage rate. To offer a compelling enough value proposition, the uses for wearable devices need to be distinct from what smartphones typically provide. Wearables makers need to engage users with incentives and gamification."

The 2016 Gartner Personal Technologies Study, which was released on Wednesday, was based on a survey of 9,592 online respondents from Australia, the US and the UK between June and August 2016, to gain a better understanding of consumers' attitudes toward wearables, particularly their buying behaviour for smartwatches, fitness trackers and virtual reality (VR) glasses.
According to the Gartner survey, smartwatch adoption is still in the early adopter stage at 10%, while fitness trackers stand at 19%. It said that people typically purchase smartwatches and fitness trackers for their own use, with 34% of fitness trackers and 26% of smartwatches given as gifts.
"Continued growth in the adoption of smartwatches and fitness trackers will now be from mainstream consumers instead of early technology adopters," said McIntyre. "The greatest hurdle for fitness tracker and smartwatch providers to overcome is the consumer perception that the devices do not offer a compelling enough value proposition," she added.

Gartner said that survey respondents indicated that wearable devices are priced too high, given their "perceived usefulness." Gartner further added that wearable providers without a strong brand name will find it more difficult to grow market share, competing directly with popular brands. "Instead, they should accept lower margins and provide an alternative that is priced significantly lower than top brands, but still has good quality for price-sensitive consumers," the report said.
The report further claimed that people, who are at least 45 years old, do not plan to invest in a fitness tracker because they are too expensive for the value.
"More fitness trackers will be sold as replacement devices rather than first-time purchases from now until the middle of 2017," said Mikako Kitagawa, principal research analyst at Gartner. "It's important for providers to market lower-priced fitness trackers to the older user segments, especially to older women."

The Gartner study comes a day after an IDC report, which stated that global wearables market grew by 3.1% year-on-year in the third quarter of 2016, with fitness bands registering a double digit growth.
---