Now make payments via Paytm sans the Internet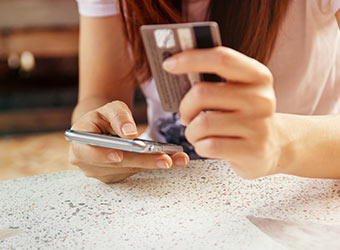 Mobile wallet firm Paytm on Wednesday announced that users can pay and receive money as well as recharge mobile phones without an Internet connection.
To enable offline transactions, the company has introduced a toll free number, where users can register their mobile numbers and set a four digit Paytm pin .
"We are committed to enabling more and more Indians to transact digitally. This will allow even non-smartphone users across India to go cashless," Nitin Misra, senior vice president, said in a statement. The company claims that over one million offline merchants across India accept Paytm as their preferred mode of payment.

Last week, Paytm announced that it will merge its wallet business with its upcoming payments bank after the Reserve Bank of India (RBI) grants the necessary regulatory approval. Paytm founder Vijay Shekhar Sharma will hold majority stake in Paytm Payments Bank, with One97 Communications holding the remaining stake. Sharma has previously said that he expects the bank to be launched between December and January.
In November, just a day after the launch of its mobile point-of-sale (PoS) feature, Paytm discontinued it due to security concerns. The feature would allow merchants to accept payments through credit or debit cards via the app, without the need for a physical card reader.
The demonetisation drive has seen Paytm's transactions rise to 7 million worth Rs 120 crore a day, helping it cross $5 billion in GMV sales, four months ahead of its target, the company claims.

Paytm has a current user base of over 158 million. Its investors include Ant Financials (Alipay), Alibaba Group, SAIF Partners, Sapphire Venture, Mediatek and Silicon Valley Bank.
---