Why Baidu is cautious about investing in Indian startups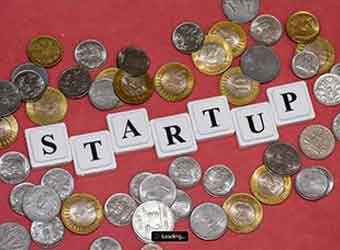 Chinese web services giant Baidu is conspicuously slow and cautious in investing in Indian startups when compared to its peers Alibaba and Tencent. Though Baidu set up its India office late last year and initiated discussions with three-four consumer internet startups in India the firm has not yet put money on any early stage tech company in India.
Instead, Baidu's key focus is on expanding user base for its apps and winning business for its ad platform even as it looks for opportunities for startup investments, Tim Yang, head of Baidu India told Techcircle.
"We are at an exploratory phase in the Indian market right now. India is very early stage for mobile internet. It will still take time to become mature. We set up the office to do close research in the market," said Yang.

In January this year, quoting a company spokesperson, Reuters reported from Beijing that Baidu was in talks with Zomato, BigBasket and BookMyShow. In November last year, The Economic Times reported that Baidu had held talks to invest $100 million for a controlling stake in discount deals website Mydala. However, those talks have not translated into any kind of strategic move on the part of Baidu as the company is yet to announce its maiden investment in Indian startups.
Kings of Chinese internet industry Baidu, Alibaba and Tencent, together known as BAT, in recent years expanded their presence across Asia and Silicon Valley through picking up stakes in startups in these regions. Alibaba and Tencent have stepped up their investments in India in the last two years but Baidu is yet to make its first move.
Alibaba has so far pumped in around $1 billion in Indian e-commerce ventures. It led a $709 million round last year and $120 million round this year in mobile payment and e-commerce venture Paytm. It led a $500 million round in Snapdeal last year. Tencent led a $175 million funding round in messaging app Hike this year and a $90 million round in doctor search portal Practo last year.

As far as Baidu is concerned talks are still largely exploratory at the moment. "We are talking to some companies, partners and VCs to get a good understanding and information. I always go to the offices of internet companies," said Yang about the discussions around potential investments.
"We keep meeting potential investors on a regular basis, even if we are not fundraising," said a Zomato spokesperson in response to a query on talks with Baidu. "We are going to start a fundraising process very soon. We still haven't yet actively reached out to any investor, and are therefore yet to start any active fundraise discussion with Baidu, or anyone else," she added.
Mydala spokesperson did not comment on the query. BookMyShow and BigBasket did not respond to the mails.

"Alibaba and Tencent have played to their respective strength; former focused on e-commerce sector and the latter on social for investments in India. Baidu, with its core domains of adtech, web services and apps, is trying to find the right companies," said a person familiar with the company's plans.
Baidu's cautious approach in India runs contrary to its increasing interest in other parts of Asia. It has made a number of early stage investments and backed venture funds in Indonesia and Malaysia.
In India Baidu appears to be building a network of partners and clients for its adtech platform first which will lead into future investment opportunities as well. "In two-three years some of the local internet companies get good user base and the next step is how to earn money from the user base. The technology to monetise the user base is a big point for many companies. We help them," said Yang. For Baidu, this will also give insight into customer traction for various internet businesses helping the company in its investment decisions.

Baidu is also building a consumer base for its apps in India such as DU Battery Saver, DU Speed Booster, MoboMarket and ES File Explorer. The company claims to have a user base of 150 million for its apps in India.
Yang was non-committal when asked about the prospect of putting money in Indian startups in the near future. However, Baidu's recent moves suggest it would do more deals in the venture investment space and that would result in a few investments in India as well.
In October Baidu announced the establishment Baidu Capital, a $3 billion internet investment fund. Baidu Capital will make funding in the range of $50 million to $100 million. In September it launched Baidu Venture to make early stage investments.

---