YouTube users can now watch more Indian language content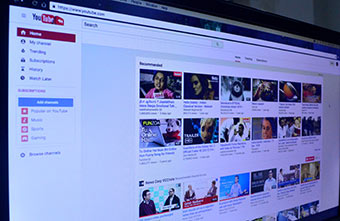 The world's largest video platform YouTube will provide more content in local Indian languages.
Based on users' history, YouTube will automatically identify the preferred language and suggest more content on the homepage of users, it said in a statement.
Starting on Thursday, YouTube will show more content in Bengali, Gujarati, Hindi, Kannada, Malayalam, Punjabi, Tamil and Telugu. Users can, however, go to settings and change their preferred language, or simply watch more videos in the preferred language for YouTube to automatically pick it.

"We are excited to help more Indians find content in their local languages, especially those who are coming online for the first time. We hope this will make their experience even more engaging and relevant. We are equally excited to help regional content creators reach audiences in their local languages more quickly," it said.
With this move, not only will users get more suggestions on their home page, but the trending segment will also show content in the local language.
YouTube had over 55 million active users in India as of January 2016, according to media reports. The move to introduce more local language is an indication that parent Google wants YouTube to target the rapidly growing internet users in India.

Content in local languages is quickly catching up and the number of users who play online or digital games in local languages is increasing. For instance, Gaana, a music broadcaster, will now be available to consumers in nine Indian languages besides English, making the app more accessible for audiences outside Tier 1 cities. Gaana will now be accessible in Hindi, Tamil, Telugu, Kannada, Malayalam, Marathi, Bengali, Punjabi and Bhojpuri.
"Gaana's mission has always been to bring the best music experience to India. Gaana reaches over 25 million consumers, but is now usable for hundreds of millions of Indians who can't read English. This is one of the multiple initiatives launched by us to provide value to all Indians across India and the world," Prashan Agarwal, chief operating officer, Gaana, said in a statement.
Gaana already allows users to filter music by their language preference, but the app interface has been in English only until now. With this update, new users will be prompted to select their preferred languages, and existing users can change their language preferences in settings. This feature is now live on Android, and will come to iPhone users soon.

---