Exclusive: Fashion e-commerce startup StalkBuyLove raises funding from Kalaari, others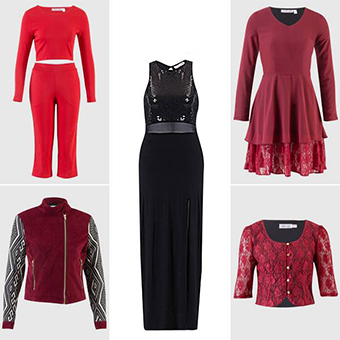 Fashion e-tailer StalkBuyLove has raised around Rs 41 crore ($6 million) in its Series A funding round led by Kalaari Capital, as it looks to expand its business in a market that is increasingly getting crowded.
Germany's VCDE Venture Partners and investment firm TTM Holding AG also invested in this round, the company disclosed in its filings with the Registrar of Companies.

Existing investors including early-stage VC fund Singularity Ventures, Asia Venture Group, Asian E-Commerce Alliance, Kabs Ventures and FabIndia managing director William Bissell put money as well, the filings show.
TTM Holdings, Kabs Ventures, Singularity Ventures and Bissell confirmed the development to VCCircle.  Kalaari Capital and StalkBuyLove, run by New Delhi-based startup Ad Victoriam Ventures Pvt. Ltd, did not respond to emails seeking comment till the time of filing this report.
StalkBuyLove was founded in 2013 by Rocket Internet alumni Tushar Ahluwalia, Nishrit Srivastva, Aashna Chopra and fashion expert Shikha Ahluwalia. The startup sells women's clothing and accessories. The company, which sells private labels only, buys raw material and creates prototypes based on fashion trends, and uploads them on the website. It owns the entire production process, and manufactures once the customer selects a product and orders.

The company raised its first round of funding in March when 500 Startups and German venture fund Littlerock invested.
The company posted $2 million (Rs 14 crore) in revenue for the financial year ended March 2016, compared with $1 million for FY15.
Fashion, especially women's category, is a top vertical in e-commerce business in terms of transaction volume and growth potential. It is also one of the most competitive due to the presence of lots of brands and manufacturers. According to a report by Google, India's online fashion business is slated to grow to $35 billion by 2020 and is likely to become the largest category ahead of consumer electronics.

StalkBuyLove operates in a market dominated by Flipkart-owned online fashion stores Myntra and Jabong, which together control almost 70% share. LimeRoad, Koovs, Voonik and a bunch of smaller startups such as Yufta, StyleTag, Wooplr and Cloutloot are the other fashion e-commerce ventures that operate in India.
In July, Voonik raised $3 million in venture debt financing from InnoVen Capital. A month before that, it had raised $20 million in a Series B round of funding led by venture capital firm Sequoia Capital.
Chennai-based eShakti Pvt. Ltd, operator of an online women's apparel retailer, raised Rs 9 crore in funding led by Infina Finance Pvt. Ltd, an investment firm jointly controlled by Kotak Mahindra Bank and its promoter Uday Kotak.

Kalaari has been an active investor in the country's online fashion commerce space. In 2008, the Bangalore-based early-stage VC fund had invested in Myntra, which got acquired by Flipkart in 2014. As part of the deal, Kalaari received an undisclosed stake in Flipkart. It is also an investor in Mumbai-based e-commerce lifestyle brand TheLabelLife.com.
---