Flawed business model or funding crunch: What led to startup shutdowns?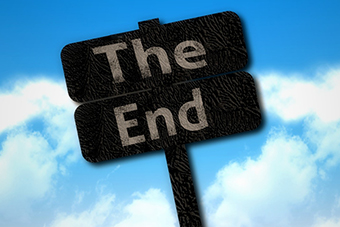 The startup euphoria that was evident in 2015 seems to have subsided in 2016 with the demise of several well-funded ventures such as PepperTap, Intelligent Interfaces, Fashionara, Purple Squirrel and Flashdoor.
According to a Techcircle analysis, at least 32 funded tech startups reported shutting down their operations in the first 11 months of 2016 compared with 17 in all of 2015. Food-tech and hyperlocal startups led the list of casualties that also included ventures from e-commerce, Big Data, mobile software, transport and travel-tech.
As 2016 nears its end, the list is likely to become longer. For instance, the fate of the heavily-funded e-commerce firm AskMe—backed by Malaysian investor Astro—is likely to be decided soon in the courtroom. Similarly, Delhivery-backed hyperlocal startup Opinio has temporarily shut down its operations.

The list of shutdowns is not comprehensive as many startups just don't report closing shop. But what led to this large number of startups failing despite attracting marquee investors?
Flawed business model?
Poor unit economics was one of the main reasons for some of these startups to give up. Startups tend to believe that funding and achieving a certain scale will solve issues related to unit economics, but that does not seem to be the case.

For instance, the SAIF Partners- and Sequoia Capital-backed PepperTap—which operated in a high-competition, low-margin market—decided to shut down its main e-grocery business after months of rapid expansion showed no signs of profitability and deep discounts led to high cash burn.
"Losing cash on every order (no matter how small or how controlled or how goal-oriented the burn) meant one day we will run out of cash – perhaps we could slow down the process but mathematically speaking, this was a certainty," PepperTap co-founder Navneet Singh said while announcing the shutdown. The company has shifted its focus completely to its logistics business.
Some fashion rental startups also realised that it was not an easy market. Klozee, which shut down just seven months after starting operations, cited challenges faced by players in the pre-owned apparel sale and rental segment. "Demand was a lot slower than we expected. The idea would have taken a lot of money and investment to scale up. So we decided to shut down in January," said co-founder Aman Haji.

Similarly, top angels-backed Blinge is looking to pivot as it believes that the market for fashion rental is not "lucrative enough". According to co-founder Shikhar Khanna, Blinge had to rethink its strategy as its unit economics could not be positive due to the high operational cost for e-commerce operations.
Online laundry startup Flashdoor experimented with several business models before it shut shop. "We had tested various business models and the return on investment was not that great. And profitability was not possible until we reached a large scale which also required us to invest a lot of money in the business," co-founder Ankit Agarwal said.
Shailesh Deshpande, co-founder of Nagpur-based hyperlocal marketplace GetNow.at, said the consumer-facing part of this business has poor unit economics. "When we started, our average ticket size was Rs 250 but the delivery cost was Rs 50-55 and it was difficult to break even. In November 2015, we moved towards a subscription-based model. The unit economics improved but scalability was a big problem," he said at the time the startup shut down.

The downfall of AskMe, too, was triggered by its inability to generate profits despite huge investments.
Funding crunch
Several startups struggled also because investors tightened their purse strings. In fact, funding crunch became one of the most heard terms this year, and not without reason.

According to VCCEdge, the data research platform of News Corp VCCircle, the total value of disclosed funding deals for tech startups slumped to $1.5 billion so far this year from $4.2 billion in 2015. Mumbai-based online supermarket LocalBanya, for instance, failed to raise fresh funding it needed to survive after discussions with three major investment groups fell through, VCCircle reported in January.
Online rental marketplace WhatsOnRent.com had to shut down operations for the same reason. "We could not see the next round of funding coming," co-founder Bharat Goyal said when the startup folded. "We had to change the consumer mindset. It was not possible without a pre-Series A funding of a couple of million dollars."
Bike taxi firm Hey Bob suspended its operations barely a year after launching its services due to a shortage of funds, co-founder Vishal Kumar BM said earlier.

Competition, conflicts
Four-year-old mobile software startup AppSurfer, which was backed by One97 Mobility Fund, decided to give up when it realised that its competition was with search engine giant Google.
AppSurfer had been trying to solve the problem of unnecessary app downloads, by streaming apps from the cloud and running them instantly on users' devices. But then Google launched its Instant Apps product, which AppSurfer thought solved the same problem but with a better approach. "We see that the problem we had set out to solve has been solved in a big way, and we can't compete with it (Google). So we have decided to shut down," the company said in a blog.
Another reason that led to the demise of startups was conflicts among the founders and top executives. Mumbai-based B2B startup Omnikart is an example. "After the seed funding, we lost track and were not focusing on profitability and hence our growth suffered," co-founder Faisal Ansari said previously. "Finally, in March we decided to stop the operations due to internal conflicts."
---