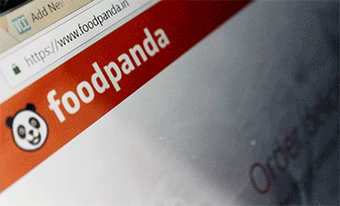 Rocket Internet-backed food delivery firm Foodpanda India said on Friday its loss widened in 2015-16 but that it is working to achieve profitability.
Loss for the financial year ended March 2016 quadrupled to Rs 142.6 crore from Rs 36 crore the year before, the food-tech firm said in a statement. Revenue jumped to Rs 37.81 crore from Rs 4.7 crore. The company didn't specify any reasons for the wider loss, saying only that it aims to turn profitable by 2018-19. Saurabh Kochhar, co-founder and CEO of Foodpanda India, said the company has become operationally profitable in both its business lines—marketplace and delivery.
The number of orders fulfilled by Foodpanda delivery services grew during the year. At present, Foodpanda itself delivers 40% orders compared with 25% in December. Restaurants deliver the remaining orders themselves.
The company said the number of orders has jumped 40-50% since the government on 8 November banned Rs 500 and Rs 1,000 notes. The move, which was aimed at tackling graft and tax evasion, has led to a cash crunch and prompted many people to make digital payments for grocery, food and other products and services.
Foodpanda India was hit by allegations of irregularities in its operations involving fake restaurants and orders last year. It then started removing fake restaurants from its platforms to stabilise operations.
Media reports have previously said that Foodpanda was looking to sell its India operations, though the company has denied such reports.
As part of efforts to attract more users, the company last month tied up with actress Sunny Leone for its digital marketing campaign.
Foodpanda has raised $310 million in funding so far, including $110 million from investors led by hedge fund Goldman Sachs Investment Partners in 2015.
---