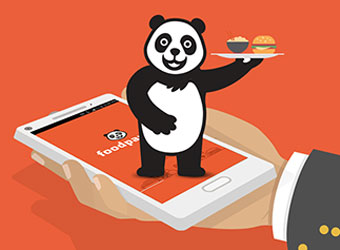 Delivery Hero Holding GmbH, which runs Delivery Hero, has announced the acquisition of Rocket Internet's entire global operations of food delivery startup Foodpanda. The acquisition brings together two top food delivery startups based in Germany.
After this acquisition, the combined group is expected to process over 20 million orders per month across 47 countries. Delivery Hero currently serves across 33 countries and Foodpanda in 22 countries. With this deal, Rocket Internet's stake in Delivery Hero will go up to 37.7%.
The acquisition of Foodpanda will enable Delivery Hero to consolidate its market leadership position in the Middle East and add 20 new countries in Eastern Europe, MENA and Asia.
"The combination of Foodpanda and Delivery Hero, one of our most important companies, further consolidates key markets resulting in significantly improved market positions. Delivery Hero is also acquiring new markets with leading market positions further broadening its geographic footprint," said Oliver Samwer, Rocket Internet's CEO, in a statement. "In addition, the transaction leads to reduced complexity at group level for Rocket Internet," he added.
"Foodpanda has built a fantastic position and service offering in some of the largest food delivery markets globally. We look forward to working with the team to continue creating unparalleled takeaway experiences for our customers around the world", said Niklas Östberg, Delivery Hero's CEO. According to data compiled by Bloomberg, Delivery Hero and Foodpanda have raised more than $1.5 billion combined.
On Friday, Foodpanda India reported its widened loss in 2015-16 and said that it's working to achieve profitability. Their loss for the financial year ended March 2016 quadrupled to Rs 142.6 crore from Rs 36 crore the year before, the food-tech firm had said in a statement. Revenue jumped to Rs 37.81 crore from Rs 4.7 crore. The company didn't specify any reasons for the wider loss, saying only that it aims to turn profitable by 2018-19.
In November end, the company had announced the participation of actress Sunny Leone in their digital market campaign. The company had said in a press statement that the campaign is going to target consumers through different social media platforms like Snapchat, Facbook, Instagram, etc.
---