Freight service marketplace Comet raises funding from India Quotient, others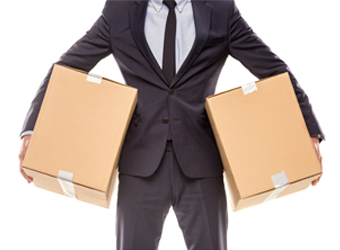 Mumbai-based Hyperflux Solutions Pvt. Ltd, which operates Comet, an online marketplace for international freight services, has raised an undisclosed amount in a pre-Series A funding round led by early stage investment firm India Quotient.
Dubai-based Nobel House, Sunstone Capital and serial entrepreneur-cum-angel investor Alok Mittal also participated in the round. Meanwhile, marquee investor Rajul Garg and founders of
Tiger Global-backed logistics startup BlackBuck—Rajesh Yabaji, Chanakya Hridaya, Ramasubramaniam B and Vishwanathan—invested in their personal capacity, the firm said in a statement.

The funding will be used to build the team, technology and enhance market penetration, it said.
Comet offers a technology-enabled system to help clients move, track and manage cargo. It helps international business-to-business (B2B) freight service providers book containers and track custom clearances, among others, from a single dashboard. It also manages paperwork to ensure seamless cargo delivery internationally, through road, sea and air.
Goods worth $18.7 trillion are moved across the globe every year. Of this, India trades goods worth $700 billion. A lot of this cargo moves through ships, the firm said.

"We are creating a centralised system which can help coordinate international freight service providers, transport companies, container freight stations and customs operations," said Chitransh Sahai, co-founder of Comet.
The startup was founded by IIT Delhi graduates Sahai, Gautam Prem Jain, Ayush Lodhi and Mehul Katiyar in June 2016. The founding members had co-founded and sold Plat, an online network for real estate agents, to property portal Housing.com in June 2015.
India Quotient typically comes in as a seed or pre-Series A stage investor in tech startups. The fund's most recent investments include job portal iimjobs.com, online lender focused on the two-wheeler market CreditMate, wealth management app WealthTrust, online retailer FabAlley, SME financing platform Lendingkart and home entertainment firm Creo.

"The founders' ambition to solve customer experience in international trade using technology and automation got us to back them," said Madhukar Sinha, co-founder and partner, India Quotient.
"Associating with Comet fits with our proposition of making logistics simple, effective and reliable," said Rajesh Yabaji, co-founder of BlackBuck. BlackBuck, run by Zinka Logistics Solutions Pvt. Ltd, aggregates trucks for inter-city transport.
---