Apple releases iOS 10.2; update features India-specific SOS button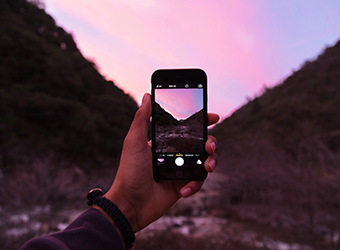 Technology giant Apple has released the latest iOS 10.2 update with the much-awaited India-specific SOS or panic button feature for iPhone, iPad and iPod touch users.
The firm claims to have fixed existing software bugs and technical glitches in the update.
Along with the SOS option, the update also features a host of new emojis, fresh effects in iMessage, a TV app and improvements in the camera set-up.

The SOS feature has been introduced after the Indian government has made it mandatory for all devices starting next year. Once the user rapidly presses the power button for a specific number of times, the phone will connect to emergency number '112' that will be accessible from 1 January 2017. Users can also customise the SOS option.
The iOS 10.2 update can be downloaded from the Settings option of the phone and users can simply update the software by clicking on the Software Update option. Users may, however, want to back up their data before the update and connect the device to Wi-Fi in order to save mobile data.
With the iOS 10.2 update, users will receive over 100 new Unicode 9.0 emojis reflecting various professions, sports, foods, animals and more. Along with the diverse characters and expressive emojis, there will also be a new TV app, which will enable users to watch live streaming, TV series, and more.

Besides, iMessage will get 'Send With Love' and 'Celebration' effects, iPhone 7 and iPhone 7 Plus fresh wallpapers and camera a new 'Preserve Setting' option that will let the user save the last mode rather than changing it every time from default.
The new update also brings in a host of other changes. Apple users often had complaints with a passer-by being able to hear spoken passwords. The issue has been addressed in the update by disabling the feature that allows users to speak out passwords. In another such issue, a locked screen allowed access to photos and contacts on a locked device. Apple has now restricted options offered on a locked device.
The previous version also allowed attackers to disable Find My iPhone feature on an unlocked device. The firm has addressed this issue by improving storage of account information.

---