Fashion portal Fynd launches omni-channel in-store product 'Fynd Store'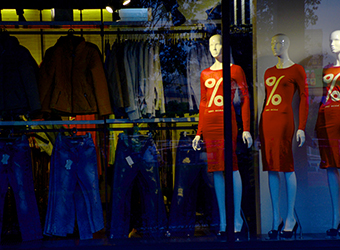 Mumbai-based Shopsense Technologies Pvt Ltd, the company which operates fashion e-commerce platform Fynd, has announced the launch of an omni-channel in-store product 'Fynd Store', in its bid to connect online and offline retail seamlessly.
Brands typically keep only about 40% of available stock in a normal sized store, but often lose 10-15% of the sale due to unavailability of the desired size, colour, among others. Fynd Store has been designed to eliminate this loss in sales by enabling customers to browse through all the products a brand offers through an in-store screen. After choosing an item, if he/she realises that it is unavailable in that particular store, it can still be ordered via Fynd Store and will be delivered by Fynd to the customer's preferred address.
"The conception of Fynd Store is in-line with our commitment to empower retailers and connect customers with precisely the kind of fashion they are looking for. Although Indian customers are becoming increasingly comfortable with online purchases, product categories like apparel, footwear, jewellery and home furnishings require the physical component to convert a sale," said Harsh Shah, co-founder, Fynd, in a statement.

As a pilot launch, Fynd Store has already been made available in over twenty Being Human Clothing stores across India.
Fynd was founded in 2013 by Farooq Adam, Shah, and Sreeraman MG. Fynd is a fashion e-commerce portal which brings the latest in-store fashion online. In November 2015, the company had raised an undisclosed amount in pre-Series A funding from Kae Capital with participation of Snapdeal founders Kunal Bahl and Rohit Bansal.
The O2O (online-to-offline ) company directly sources products across various categories including clothing, footwear, jewellery and accessories, from the most prominent brands in the country.

Fynd receives inventory data from over 8,000 stores in cities including New Delhi, Mumbai, Bengaluru, Amritsar, Guwahati, and Kochi. The company plans to increase inventory to include more than ten lakh products in the next six months.
Most recently, Paytm announced the acquisition of online-to-offline (O2O) retail company Shopsity. Other players in the online-to-offline space include Zakoopi and Fashalot, among others.
---