Mogae Media acquires ad-tech platform Ngage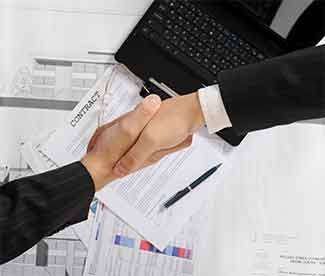 Mumbai-based digital marketing company Mogae Media Pvt. Ltd has acquired Ngage, the ad-tech platform of Nimbuzz BV, a Netherlands-based over-the-top (OTT) content firm.
The all-stock deal is valued at Rs 40 crore (around $6 million), The Economic Times reported.
"Ngage is a cross device ad platform and counts most large agencies like Group M, OMD, IPG and others as its clients. In India and Dubai, Ngage's topline revenues are about Rs 40 crore," Sandeep Goyal, founder and vice chairman of The Mogae Group, told the newspaper.

Goyal was group chairman of ad agency Dentsu India from 2003 to 2011.
"We will use Ngage to start programmatic advertising on mobile for Vodafone and Aircel's customer base from January," Goyal said.
Nimbuzz is owned by two UK-based private equity funds— New Sparta and Newcall.

Vikas Saxena, who is CEO of Nimbuzz, is an IIT Delhi graduate.
Nimbuzz is a mobile ad services provider. It also provides voice over internet calls and instant messaging services.
Techcircle.in could not immediately reach Sandeep Goyal for a comment.

Mogae Media will give a 50% shareholding to New Sparta through a new entity that will cater to Ngage's current business and monetise sales for Mogae Media, the report said.
In November, Mogae Media bought personalised video platform Ao1 from ad veteran Ashish Dabral, a former chief executive of Dentsu Marcom, in a share-swap deal.
Mogae Media was launched in 2012 by Sandeep Goyal and his wife Tanya Goyal.

In May, Goyal said he will invest Rs 100 crore (around $15 million then) in digital media and mobile innovation startups in India.
Last year, Goyal had formed a joint venture (JV) with German startup Zeotap to create a programmatic advertising platform for targeted advertising on smartphones in India.
---