HT Media looks to exit fashion e-commerce portal Koovs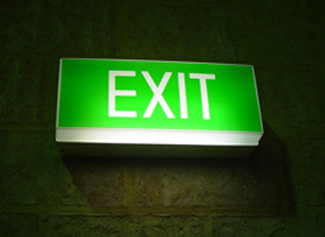 Delhi-based HT Media Limited is planning a partial or full stake sale of its investment in UK-based Koovs Plc, the parent company of Indian lifestyle online commerce venture Koovs.com, to book profits.
In the BSE-listed company's second quarter conference call with analysts on November 3, Sandeep Jain, chief strategy officer of HT Media talked about the company's plans for a stake sale in Koovs.
"I am not so sure if it is going to happen in one chunk, but gradually over a period of time I am sure that there would be opportunities to sell some part of the stock. We have a sizeable holding in Koovs and we cannot be selling the entire stock in the market in one go. We would certainly start selling some of this stock in the coming quarter," Jain said.

The decision to sell its shares in Koovs comes some months after HT Media invested $4.4 million (around Rs 29 crore then) in the firm for an 8.31% stake. The newspaper publisher purchased 12 million shares at 25 pence each. In April, the lifestyle e-talier raised £21.9 million from existing and new investors, which also included HT Media. It was the first significant transaction related to a local e-commerce venture after the government formally allowed foreign direct investment in online marketplaces.
An email sent by Techcircle to Sandeep Jain on Tuesday, December 13, seeking details of the stake sale has not elicited a response at the time of filing this report.
Another email sent to Koovs' media team on Wednesday afternoon, December 14, seeking comments, also remained unanswered at the time of publishing.

In the second quarter ended September 30 of this financial year, HT Media's circulation revenue grew at 2.4% to Rs 75.6 crore from Rs 73.8 crore in the same quarter last year. Total revenue increased by 5.2%, compared to corresponding quarter last year, to Rs 680 crores.
The value of the stock is up two times now, compared to the time of investment.
HT Media's decision to offload its stake in Koovs comes close to its rival Times of India Group's investment in the e-commerce startup. On November 16, Koovs Plc had announced that it raised £10.9 million, which included £3.9 million from the Times of India Group and £7 million through the issue of 21,700,000 new ordinary shares at 50 pence per ordinary share from new and existing shareholders.

Koovs India was established in May 2010 by Rajesh Kamra, Manish Tewari, Kanishk Shukla and Amit Shukla as a general e-commerce business. In August 2011, Infotel e-Commerce Pvt. Ltd, a company controlled by Anant Nahata, acquired a controlling interest in Koovs India.
The company initially focused on the sale of mobile phones and other electronic goods. It later pivoted to become an e-tailer of fashion apparel and accessories. It now offers a mix of private label and branded merchandise. The e-shopping venture Koovs.com is run by another firm, Marble E-retail Pvt Ltd, under licence from Koovs India.
Koovs Plc, earlier known as Silvergate Retail Ltd, was founded by Waheed Alli and retail industry executive Robert Bready, who previously worked at ASOS and Arcadia. Koovs Plc went public on the London Stock Exchange's AIM market in 2014. It acquired a majority stake in Koovs India after the listing.

---