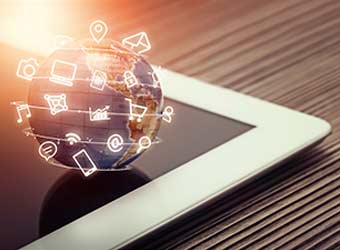 India's average internet speed rose in the third quarter of 2016 but remained the lowest in Asia-Pacific, global internet content delivery network Akamai Technologies said in a report. Globally, India ranks 105 in terms of average internet speed.
The average internet speed for India stood at 4.1 Mbps in Q3 2016, the lowest among the Asia-Pacific countries. However, this was an improvement from the previous quarter, with an increase of 14%, and an increase of 62% from the same quarter last year.
In its third quarter report on the State of the Internet, Akamai Technologies found that 15 of the Asia-Pacific countries surveyed had average connection speeds above 4 Mbps. As in the second quarter, seven of these nations exceeded the 10 Mbps threshold. India and the Philippines had the lowest average connection speeds at 4.1 Mbps and 4.2 Mbps, respectively.
South Korea topped the APAC list and also stood first on the overall table among all countries with an average internet speed of 26.3 Mbps in Q3 2016. This was after the country's average internet speed declined 2.5% quarter-on- quarter.
Hong Kong came second among the APAC countries with an average internet speed of 20.1 Mbps followed by Singapore (18.2 Mbps), Japan (18 Mbps) and Taiwan (14.9 Mbps).
India's average peak connection speed again stood the lowest among the APAC countries at 27.0 Mbps. However, there was a growth of 3.2% from the previous quarter and 45% from the same quarter last year.
In the APAC region, Singapore, Hong Kong, and South Korea all had average peak connection speeds above 100 Mbps, with Indonesia close behind at 99.3 Mbps. Singapore topped the APAC list with average peak connection speed of 162 Mbps.
With regard to broadband adoption, which refers to the number of users using broadband connections, India ranks second last in 4 Mbps broadband range, after the Philippines at 30% with a growth of 116% from the same quarter last year. For the 10 Mbps range, India has an adoption rate of 6.6%, ranking above the Philippines. For the 15 Mbps range, India does fairly well as it has an adoption rate of 2.6%, scoring above its neighbour China.
---