Online stock broking startup TradingBells raises seed funding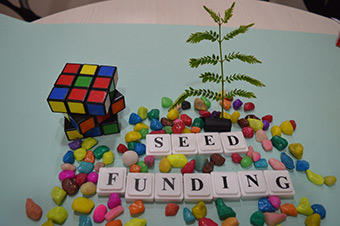 Indore-based discount broking startup TradingBells, has raised $294,000 (Rs 2 crore) from Mumbai-based stock broking firm Swastika Investmart Ltd, it said in a statement.
TradingBells, run by TradeBells Broking Pvt. Ltd, will use the funds for hiring talent, expanding office infrastructure, upgrading technology and acquiring customers. It aims to reach 100,000 customers and Rs 45 crore in revenues in three years
"With over 200 million people who are eligible to invest in stock markets, there is an enormous room for growth. Considering the fact that the popularity of discount broking has been soaring, we have been planning to foray into the space for some time now," said Vinit Rathi, vice president - marketing at Swastika Investmart.

TradingBells was founded early this year by IIT Delhi graduate Parth Nyati and former investment banker Amit Gupta. The company mainly offers its services online. It has presence across 80 locations through a partnership with Swastika.
"The association holds tremendous synergy for both players as TradingBells can leverage Swastika's technology and nation-wide presence to accelerate growth, while Swastika gets a presence in the discount broking space," said Nyati.
The startup offers zero brokerage on delivery-based transactions and charges only Rs 20 or 0.01% (whichever is lower) of the turnover per executed order for intraday and F&O transactions.

In a similar space, Mumbai-based RKSV Securities India Pvt. Ltd, which operates online discount stock brokerage platform RKSV, has raised $4 million (around Rs 27.3 crore) in a Series A funding round led by Kalaari Capital in February this year.
Other discount brokerage firms include Trade Smart Online, SAS Online and My Value Trade.
All major stock brokerage houses, including ICICI Securities, Angel Broking and Edelweiss have an online presence. Sharekhan is another large brokerage firm with significant online presence.

---