Amazon opens new front, pilots beauty service in Bangalore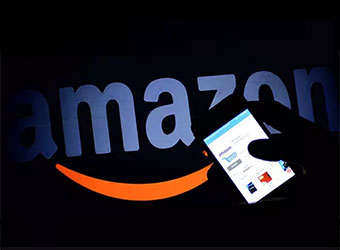 Even as it is making deep inroads into the Indian ecommerce market, Amazon India is piloting in-home beauty services in the country, the most viable segment among home services that offers high frequency of transactions, better margins and repeat business.
By stepping into services marketplace, the ecommerce major is opening a new front where it will find itself competing with a number of home-grown players, including Quikr and UrbanClap.
Amazon will offer a number of services, including pedicure, manicure, waxing and threading across 15 localities in Bangalore where users can order and schedule professional in-home beauty services. The professionals are sourced through third-party service providers. Users have to pay upfront for the service and can schedule the appointment between 9AM to 6PM. The company currently provides only online payment options, but said cash on delivery will be introduced later.

The services are currently available only for women customers.
Users can also seek same-day appointments which would start in four hours from the time of booking.
The development was first reported by The Next Big What.

With this addition, Amazon seems to be accelerating its interest in the home services segment in India. The ecommerce major had led a Rs 150 crore ($22.4 million) Series B funding in-home services marketplace Housejoy in December last year.
HouseJoy offers a platform to find and book local service providers for maintenance and home repairs to plumbing, electrical, computer repairs and also specialised services in beauty and in-house bridal make-up.
Besides standalone beauty services providers, horizontal home services players such as UrbanClap also offer beauty services. In fact, a large chunk of revenues for many home services players comes from the beauty segment.

Online classifieds firm Quikr is the largest horizontal home services player in the online in-home beauty service market in India. Quikr had rebranded its in-house beauty services offering as AtHomeDiva in July this year as it attempts to sharpen its focus on a segment that is increasingly getting crowded with the entry of several startups. Since then, the company made multiple acquisitions in the segment. AtHomeDiva functions under the QuikrServices vertical and offers on-demand, in-home beauty services across Bengaluru, Delhi, Mumbai, Chennai, Gurgaon and Hyderabad.
In September, it acquired Bengaluru-based beauty services marketplace StayGlad in the third such takeover deal within five months.
Quikr had bought ZapLuk in August and Gurgaon-based Salosa in May to expand AtHomeDiva's range of beauty services and its reach across cities.

In one of the major deals in the industry, salon chain Naturals invested $15 million (Rs 100 crore) in Vyomo Pte Ltd, a Bangalore-based mobile marketplace for beauty and wellness services in April this year.
On-demand beauty services startup MyGlamm had raised $6 million (around Rs 40 crore) in Series A funding from French beauty major L'Occitane International S.A, Indian mid-market private equity fund Tano Capital and Brand Capital in April.
---