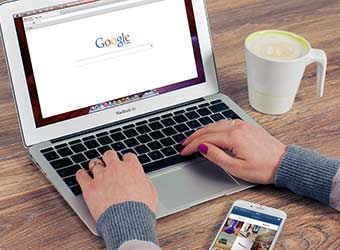 Pokemon Go, Apple's iPhone 7, Donald Trump, and late rock star Prince were the top four searched terms on Google in 2016 globally, as per the stats released by the Internet giant.
Two movies that made to Google's top 10 global searches for 2016 included "Deadpool," which stood 7th in the top searches globally and "Suicide Squad", that stood at No. 10. Interestingly, Deadpool did not make it to the top 10 movie searches in the US, Google said in the stats released on Wednesday.
To compile the rankings, Google studied trillions of searches on the site this year. The company used data from Google Trends, filtering out spam and repeat queries, it said in its official blog. Google used an algorithm comparing the percentage increase in searches for a term over a specified period.
Pokemon Go, which was seen losing its sheen by year end, was ahead of Donald Trump and the Olympics in the most searched topics. Donald Trump ruled the headlines ahead of the US presidential elections and Olympics was trending for the whole of August, but Pokemon Go still stayed ahead making it to the top.
The Apple iPhone 7 surprisingly came in second in the list of most searched terms. With more people being curious about the latest iPhone product it stayed ahead of Trump and Olympics in the list.
US Democratic Presidential nominee Hillary Clinton features at number two on the list of personalities searched on Google in 2016. Clinton who had been in news throughout the year, had several reasons to be on the list.
Other categories covered by Google included Global News, People, Oscar Red Carpet Dresses, Losses, and Travel Questions. Surprisingly, Celine Dion was the most searched musician of the year. Meanwhile, what was not surprising was to see Harambe listed as the most searched meme in the United States.
---