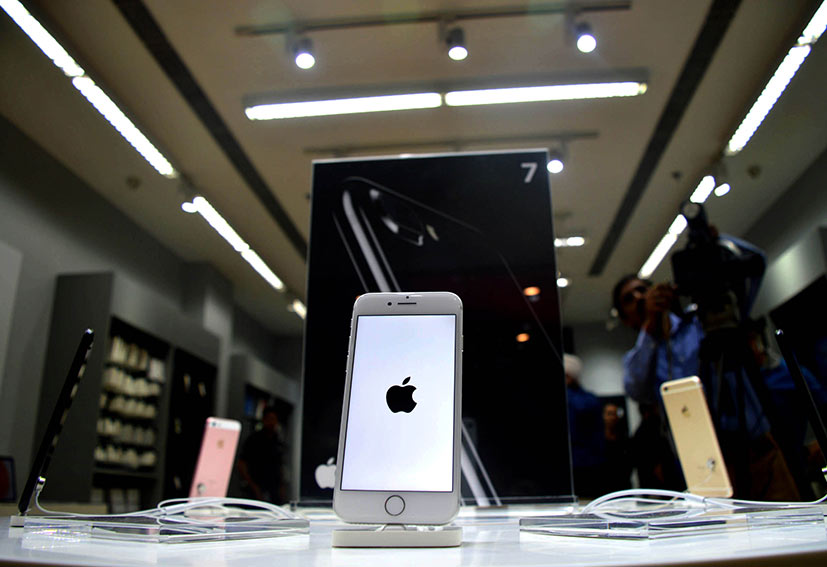 Apple Inc. is in talks with the Indian government to explore options for manufacturing its products in the country, a media report said on Tuesday.
The company outlined its plans in a letter to the government last month and sough financial incentives, The Wall Street Journal reported, citing two senior government officials it didn't name. It added that trade ministry officials had met to discuss the matter over the past few weeks.
Manufacturing its products in India would allow Apple to open its stores in India where its smartphone market share is a minimal 5%.
The company is seeking to grow its sales presence in India and has sent a letter to the government seeking financial incentives to go ahead with the plan, the report said.
At the moment, the company mainly sells goods in India through franchise stores that exclusively sell its products.
Apple's second biggest market China has seen a decline in its sales lately and India, a rapidly expanding smartphone market, is set to become the second largest market for devices by 2017. This initiative will help Apple boost its brand awareness and sales, the report said.
As per a report published by IDC, India's smartphone market is expected to overtake that of the US to secure the second spot.
"Apple wants to emulate its China model in India," the WSJ report quoted one of the two officials as saying. "The company wants financial incentives, which the concerned government departments are looking into," the official said.
A few months ago, the Indian government relaxed its FDI (foreign direct investment) rules, under which a foreign-owned single brand could open its outlets in India on the condition that it would buy at least 30% of their manufacturing materials from local vendors after three years of setting up. India had rejected Apple's plan to sell imported, refurbished iPhones in the country in May this year.
With a handful of high-end phone-part makers in India to buy from, Apple may face challenges to manufacture in the country but at the same time, the move will give Apple more visibility and allow controlling the buyers' in-store purchasing experience.
Presently, most of Apple's products are assembled in China, primarily by Foxconn Technology Group, known formally as Hon Hai Precision Industry Co.
Many foreign smartphone makers, such as Samsung and China's Xiaomi Corp, already assemble in India for the local market.
---