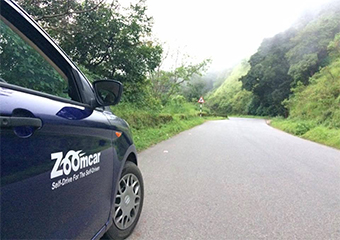 Self-drive car rental startup Zoomcar has raised an undisclosed amount of investment from Chinese venture capital firm Cyber Carrier CL, expanding its Series B round.
Zoomcar Inc. had raised $24 million from Ford Smart Mobility LLC and existing investors Sequoia Capital, Empire Angels, OurCrowd and Nokia Growth Partners.
Greg Moran, cofounder and CEO of Zoomcar said the fresh investment from Cyber Carrier is in addition to this amount but declined to give more details. "This capital infusion is an extension of that same financing round. We are in a comfortable spot right now," he said.
He said the funding will help the company expand its newly-launched marketplace business and launch operations in new cities. The marketplace model ZAP, Zoomcar Associate Programme, allows users to purchase vehicles on the company's behalf and make money from them when they are not driving.
Zoomcar, founded in 2013 by Moran and David Back, two US nationals who worked with sustainability initiatives, has early investors including former US treasury secretary Larry Summers and former Infosys CFO Mohandas Pai. It claims a fleet of 2,500 plus cars, around 75% occupancy and two million app downloads.
"Our investment team is quite familiar with similar models in China and the US. Based on the company's data and financial model, we believe Zoomcar will accelerate on the path of rapid growth and expansion," said Jessica Wong, Managing Partner of Cyber Carrier CL.
Founded early this year, Cyber Carrier has an active focus in India and has made a number of investments. It recently invested in lending platform IndiaLends . Its first investment in India was student loan platform Krazybee.
---