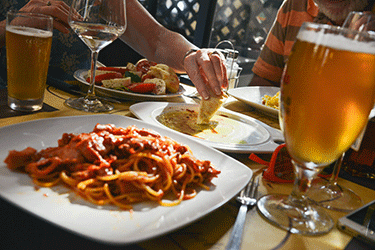 Bengaluru-based online-to-offline (O2O) marketing platform The BlueBook has raised a $500,000 (Rs 3.39 crore) in a seed round of funding led by Indian Angel Network (IAN), it said in a statement.
Srinubabu Gedela (chief executive, OMICS International), Avinash Vashistha (founder, Tholons Capital and former ‎chairman and country managing director of Accenture) and Rajiv Mehta (chief executive, Arvind Lifestyle) led the round for IAN.
Fundraising platform LetsVenture and angel investors from Singapore and the US also participated in the round.
As a part of the investment, Gedela and Vashistha will join the firm's board.
"With the mentorship and market access that IAN provides, BlueBook will scale to become one of the largest brands in the O2O space," said Padmaja Ruparel, president of Indian Angel Network.
Blue Book Bangalore Pvt. Ltd, which runs the platform, was founded by Varun Kumar Akula (chief executive), Alok Medikepura Anil (chief operating officer) and Reetika G (chief marketing officer) in 2013.
BlueBook was launched as a discount voucher book, but later pivoted to a mobile app in November 2015.
"The capital raised will be deployed in consolidating the merchant and user base in Hyderabad, Bengaluru and Gurgaon, apart from investing on the product and technology to offer deep customer analytics, loyalty solutions for merchants and payment solutions. We aim to be present in all major metros in the next few quarters," said Akula.
BlueBook is currently operational in Hyderabad, Bengaluru and Gurgaon. Its clients include brands such as The Biere Club, Brewsky, Naturals, Bodycraft and O2 Spa.
The O2O segment has been heralded as the next big thing in India's rapidly evolving ecommerce space. In 2015, the market saw many brands raising their game in the O2O segment. Several startups focusing solely on the online-to-offline retail model also came up.
In the segment, Bengaluru-based HyperKonnect Technologies Pvt. Ltd, which owns shopping app ShopsUp, raised seed funding of $1 million (Rs 6.6 crore) from two individual investors last month.
In the same month, online-to-offline startup Shopsity got acquired by Paytm. Paytm had also acquired Near.in in December 2015 in a bid to tighten its hold in the O2O commerce space.
Other startups in the sector include NCR-based Zakoopi, Fashalot and Shouut, and Bengaluru-based Retale.
---