BigBasket targets 45% revenue from private labels by March 2017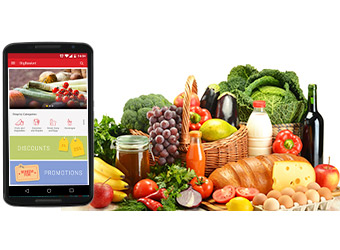 The country's top online grocer, BigBasket, is ramping up its private label business eyeing higher margins. It expects private labels to contribute 45% to its overall revenue by March next year; currently, that number stands at 33%.
Over the next three months, the Bangalore-based company will expand its private label offerings to non-food categories and offer more products through existing private brands. A Mint report on Thursday said the company will introduce a private brand for wet wipes, disposable bags and buckets, among other things.

Private labels are a big bet for e-tailers as they offer not just higher margins—in case of grocery, the margin could be as fat as 30-40%—but also the flexibility to experiment on pricing and quality.
BigBasket sells its private labels to about 1,800 offline stores, apart from hotels, restaurants, caterers and hospitals, said the report. Its bouquet of private brands comprises Lindberg chocolates, which it launched earlier this month, and Fresho (vegetables, fruits and bakery), Royal (staples), Tasties (snacks), Fresho Signature (cookies) and HappyChef (gourmet products).
The company claimed to have witnessed 300% revenue growth in the last one year, and expects to cross the Rs 2,000-crore milestone in turnover by the end of the fiscal. With over four million registered users, the e-grocery platform expects to become profitable by March 2018. Revenue has grown from Rs 178 crore in FY2015 to Rs 700 crore in FY2016.

BigBasket has a presence in over 30 cities across the country and claims to process over 50,000 orders a day. The company sold about 19,000 products across 1,000 brands as of March 2016, including fruits, vegetables, meat, beverages and personal care products. BigBasket, run by SuperMarket Grocery Supplies Pvt Ltd, was founded in 2011 by a team of five: V S Sudhakar, Hari Menon, Vipul Parekh, V S Ramesh and Abhinay Choudhari.
Co-founder Parekh recently said that the company has broken even in half the cities it operates in, and that its average monthly customer spend has grown from Rs 500-800 in December 2011 to over Rs 2,500 now. The frequency of purchase has also gone up from once a month to 3-4 times a month, he added.
In March this year, the company raised $150 million (about Rs 1,000 crore) in an expanded round of funding led by the UAE-based private equity investor Abraaj Group.

In October 2015, International Finance Corporation, the private-sector lending arm of the World Bank, invested around $25 million (Rs 163 crore) to pick up an undisclosed minority stake in the online grocer.
In August 2015, the company raised $50 million (Rs 326 crore) in funding led by existing investor Bessemer Venture Partners.
BigBasket mainly competes with hyperlocal online grocery startup Grofers. Interestingly, Grofers also introduced its private labels—Freshbury and Best Value—earlier this year.

---