Exclusive: Meet the finalists of the UberPITCH 2016 challenge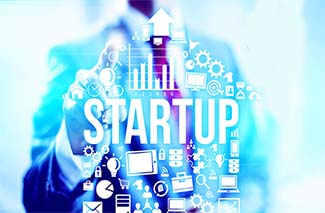 At least 10 startups ranging from a travel marketplace to an ambulance provider are the finalists of the UberPITCH 2016 challenge in India, according to an entrepreneur whose startup made it to the list.
Cab-hailing app Uber Technologies Inc., along with India's commerce ministry, had launched a pan-India startup challenge that would help entrepreneurs of the selected startups to pitch their business ideas to investors and venture capitalists and get advice.
Over 5,500 startups applied for the challenge and the finalists were shortlisted after three rounds. The challenge was launched in November for entrepreneurs across 28 cities in India.

The challenge was launched with an idea of connecting entrepreneurs with investors in an Uber ride. During the launch of UberPITCH 2016, the company had said that selected entrepreneurs would stand a chance to get an Uber ride with an investor and pitch their ideas.
The finalist cited above, who requested anonymity, said Uber has scrapped the idea of a "pitch on wheels" and instead connecting them one-on-one. Uber didn't immediately respond to an email seeking comment.
A quick look at some UberPITCH finalists:

Seeksherpa: The Delhi-based mobile marketplace connects travellers and locals over local tours and insights. It also curates and generates customised local experiences for travellers while empowering locals to earn pocket money via the medium. Founded by Dhruv Raj Gupta and Sukhmani Singh, the startup underwent an acceleration programme with VentureNursery and was later funded by VentureNursery in July 2014.
Ambee: Run by 1st Consult Technologies Pvt Ltd, the startup operates an online platform Ambee for private and social sector ambulances. It offers mobile-based aggregation ambulance response services enabling the nearest available ambulance to attend the emergency. The Hyderabad-based company was founded by Jaimon Jose and Rohit Kumar in 2016.
FoodCloud: FoodCloud is an online resource portal that provides a variety of cuisines through registered chefs and caterers. Last week, the company raised Rs 3.5 crore to expand its operations beyond the national capital region and entered Kolkata. With 30 chefs on board, the company aims to connect home-based food expertise with customer demands without a delivery radius restriction. FoodCloud has been also inducted into the Government of India's 'Start Up India Programme'.

Foottheball: Foottheball is a digital platform that offers news, commentary, statistics and visuals on football from across the globe. The New Delhi-based startup—which was founded earlier this year by Sumon K Chakrabarti, Arijit Banarji, Ankit Agarwal, Sujay Chakraborty, Abhishek Chaudhary and Anirban Das  — is expected to come up with the "first exclusive" social network for football fans in February 2017.
Brewberrys: Brew Berrys Hospitality Pvt Ltd runs a chain of cafés and snack bars. It was founded in 2008 by hospitality professionals Ankur Gupta and Ronak Kapatel. Their first café came up in Vadodara in 2008. Today, Brewberrys has more than 100 outlets across more than 70 cities. Last year, the company ventured into e-commerce and tied up with Uber and Foodpanda along with starting up Cakestudio.in.
Cyrrup: Founded in 2014 by Gaurav Kumar and Aswini Rao, Cyrrup is a company in telematics and healthcare fields that helps during emergencies. It has developed products such as Vehicle Black Box, Tracked and Smart Fleet Management. Vehicle Black Box is vehicle tracking system that sits on the dashboard and monitors the performance of vehicle and driver behaviour. Tracked is an app for live tracking of your transportation. Smart Fleet Management allows owners to know where their vehicles are located, vehicles' condition and more.

The Local Tribe: The local tribe is a technology platform that enables neighbourhoods to go online. Skilled users can open an online verified storefront in a few steps. This helps them monetise their skill and time. As a connected and online neighbourhood, many natural activities within a neighbourhood are enabled in a structured manner—share, rent, garage sale, events, offers, interest groups and neighbourhood watch. The startup was launched in October 2016 by former Paytm senior vice president Vineet Kaul.
Ruddbuddy: Ruddbuddy is an online shop for curated experiences, micro-tours and activities offered by local experts in Hyderabad. It claims to connect experts and hobbyists of various genres to enthusiasts in a seamless end to end system.
1 Martian Way: It is a three-year old drone startup that provides products and turnkey solutions for industries that employ drones and robots. It is based out of Mumbai.

Bloodman: It is a location-based mobile app facilitating blood donation.
Of these startups, the top three who won UberPITCH 2016 include Ambee and Seeksherpa. These startups will get a chance to visit Silicon Valley and pitch directly to Uber chief executive Travis Kalanick. The name of the third winner could not be immediately ascertained.
---