Nokia sues Apple in Europe and US for infringement of patents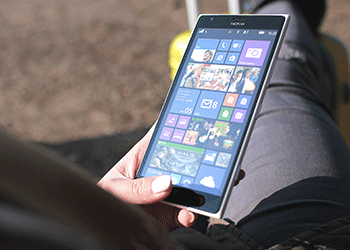 Nokia has filed lawsuits against Apple in Europe and the US for violating 32 technology patents. The move comes just a day after Apple's legal action against Nokia on similar lines.
Nokia alleged that the US tech giant Apple has been using Nokia's technology in "many" products without paying for it, in its official blog.
The move comes on the heels of Nokia announcing that it will re-enter the smartphone market in early 2017 with a range of new smartphones.

Nokia in the blog said that since agreeing a license covering some patents from the Nokia Technologies portfolio in 2011, Apple has declined subsequent offers made by Nokia to license other of its patented inventions which are used by many of Apple's products.
"Through our sustained investment in research and development, Nokia has created or contributed to many of the fundamental technologies used in today's mobile devices, including Apple products. After several years of negotiations trying to reach agreement to cover Apple's use of these patents, we are now taking action to defend our rights," said Ilkka Rahnasto, head of patent business at Nokia in the blog.
These actions have been filed with the Regional Courts in Dusseldorf, Mannheim and Munich in Germany and the US District Court for the Eastern District of Texas, with 32 patents in suit across all of the actions, covering technologies such as display, user interface, software, antenna, chipsets and video coding. Nokia is in the process of filing further actions in other jurisdictions.

On Tuesday, Apple took legal action against Acacia Research Corp and Conversant Intellectual Property Management Inc. Apple accused the two companies of working with Nokia to extract and extort revenues from Apple.
The big players in the smartphone industry have been involved in various patent wars. The most recent Apple-Nokia lawsuits have revived the patent wars.
In 2011, Apple filed a patent lawsuit against South Korea-based Samsung electronics for infringing on its iPhone's iconic design. The US apex court threw out the almost $400 million in damages that Samsung had been ordered to pay Apple by a lower court.

---