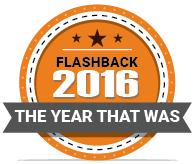 If you know Ananya Birla as the pop singer from her free-spirited maiden single Livin' The Life, you will be surprised to know that the 22-year-old juggles not one, not two, but four full-time jobs.
The daughter of Aditya Birla Group chairman Kumar Mangalam Birla, one of India's richest men, runs a micro-finance company, is an active campaigner for mental health and heads a luxury e-commerce platform, apart from, well, creating chart-busting music!
Svatantra Microfinance, the Birla scion's first venture that she founded in 2012, lends predominantly to women entrepreneurs in rural India. It disburses loans through women's bank accounts and is working on a collection mechanism that will require the use of digital wallets. According to information on the Svatantra website, it already has a portfolio of $20 million and 80,000 borrowers.
Birla's second venture came in September when she launched CuroCarte, a luxury e-commerce platform. Combining art and design, the platform offers handmade products curated from nine countries: Spain, Portugal, Thailand, Morocco, France, Vietnam, the UK, Indonesia and India.
CuroCarte was set up with an initial investment of Rs 6 crore and aims to offer products that it says can flamboyantly embellish fireplaces and walls of collectors of luxury items.
Birla has also been leading a mental health initiative, for which she has collaborated with mother Neerja Birla, a philanthropist. The two have set up a centre where young adults can get help through different forms of therapy.
Early last month, Birla launched her debut single, Livin' The Life, at a star-studded event in Mumbai that had in attendance the who's who of Bollywood. The song has been co-written and produced by Jim Beanz, who has worked with the likes of Nelly Furtado, Cheryl Cole and Demi Lovato. Birla says she has been an ardent follower of music and was inspired by the inimitable Ed Sheeran, The Fray and Cheryl Cole.
Clearly, Ananya Birla's strong entrepreneurial spirit, sharp nose for business opportunities, clarity of mind and vision make her a wonderful example for the youth to follow. Her strong lineage fails to cage her uninhibited spirit, and she's keen on building her own legacy. That's exactly why she is our 'Youth Icon for 2016'.
---