E-commerce startup 10i Commerce Services raises $5 mn more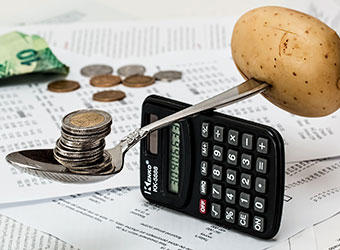 E-commerce startup 10i Commerce Services Pvt. Ltd has raised $5 million (Rs 33.9 crore) more in investment from Infosys co-founder Nandan Nilekani, according to a report by a financial daily on Tuesday.
The former UIDAI chairman had previously invested $5 million in the startup, bringing the total amount invested to $10 million. This marks Nilekani's biggest ever investment in a startup.
The company runs an app called ShopX, which helps retailers sell online and build a customer base. According to the company's website, the app has onboarded nearly 35,000 retailers till now and is present across 180 towns in India. The app also offers DTH and recharge services. The company also plans to launch a payments service next week.

The Mint newspaper reported that the startup will be closing another round of investment soon.
10i was founded in 2014 by Amit Sharma and Apoorva Jois, who had earlier founded Go Untucked, a startup in the fashion apparel segment.
Queries sent to the company did not elicit a response at the time of writing this report.

E-commerce enablers have garnered a lot of investor interest lately. Earlier this year, Delhi-based BigFoot Retail Solutions Pvt Ltd, the startup behind KartRocket.com, a do-it-yourself (DIY) e-commerce platform for Indian small and medium businesses (SMBs) and retailers, had secured $6 million (nearly Rs 40.6 crore) in its Series B round of funding led by Bertelsmann India Investments (BII).
In July, ShoppinPal has raised around Rs 7 crore ($1.07 million) in its Series A round of funding.
Another retail-tech startup in India that recently secured funding is SnapBizz Cloudtech Pvt Ltd. It raised $7.2 million from Jungle Ventures and others in January and subsequently received the backing of Tata Sons chairman emeritus Ratan Tata.

Other startups in this segment include Shopify, Zepo, Shopmatic, StoreHippo, and Infibeam's BuildaBazaar.
Nilekani is arguably one of India's best-known corporate technocrats. He is credited with building the world's largest identity database in record time. An active investor, he has backed firms such as Disha Medical Services Pvt Ltd, an eye-care chain focused on providing affordable treatment in underserved markets under the brand Drishti, Systemantics India Pvt Ltd, an industrial robots maker and Power2SME, an online buying hub for small and medium enterprises (SMEs).
---