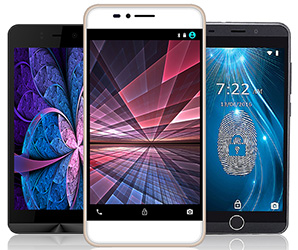 Intex Technologies, an Indian mobile, IT and consumer electronics company, has been barred by the Delhi High Court from selling its Aqua smartphones and accessories due to a trademark infringement case filed by smaller rival Aqua Mobile, a financial daily reported.
The interim injunction was issued on 24 December but will come into force in two weeks to allow the company to dispose current stocks, Justice GS Sistani said, according to a copy of the order.
The report in The Economic Times said that Intex has decided to appeal the order before a division bench of the high court.
The case against Intex was filed by Aqua Mobiles in 2013 where it claimed customer confusion on account of the use of an identical trademark by the rival, and had asked for an interim injunction.
"Defendants, their directors, officers, franchisees, agents, employees, servants, and/or any other person acting for and on their behalf are restrained from using the infringing trademark 'Aqua' or any other deceptively similar trademark in respect of mobile phones/cellular phones and their accessories, till the disposal of the suit," the judge said.
The report said that Intex argued that the 'Aqua' mark was arbitrary, and was incapable of distinguishing the goods of Aqua Mobiles.
However, the court rejected this argument saying it had several documents including invoices, bill of entries, supplier contracts and social media entries which established a strong prima facie case that Aqua Mobiles had been using the mark prior to Intex, and had therefore established goodwill.
Intex was set up by Narendra Bansal as a computer peripherals maker in 1996. It diversified into phone manufacturing, consumer durables and IT products in 2007 and entered the wearable technology segment last year.
In June this year, VCCircle had reported that Intex had hired two bankers to manage its initial public offering (IPO) that it plans to launch in four to five months' time.
The company has four manufacturing facilities at Jammu in J&K, Baddi in Himachal Pradesh, and Noida in Uttar Pradesh. It is setting up a fifth factory in Greater Noida, according to its website. It also exports its products to Vietnam, Myanmar, Indonesia and Spain.
---