Flashback 2016: Hike's Kavin Mittal takes the fast lane to success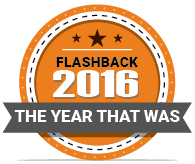 For Kavin Bharti Mittal, the 29-year-old founder and chief executive of instant messaging app Hike, 2016 will go down as a milestone year. For, this is the year when the four-year-old startup joined the coveted group of young firms that are valued at least $1 billion.
Hike became only the 10th startup in the country to become a unicorn. No wonder, then, that Mittal is more confident than ever. Mittal, one of the twin sons of Bharti Enterprises chairman Sunil Mittal, has all the reasons to rejoice. His venture is one of two startups, besides Shopclues.com, to cross the $1 billion valuation mark in 2016, a year marked by funding crunch and valuation markdowns for big consumer Internet companies such as Flipkart and Snapdeal.
Hike has also become a unicorn in the shortest period. Other unicorns such as Mu Sigma, Flipkart and Snapdeal took nine, five and seven years, respectively, to join the elite group.
Launched exactly four years ago, in December 2012, Hike Ltd has raised $250 million so far. It commanded a valuation of $1.4 billion in its fourth round of funding in August, when it raised $175 million from China's Tencent Holdings Ltd, Taiwan's Foxconn Technology Group and other investors in one of the largest funding rounds by an Indian startup this year.
The company also counts well-known tech veterans including Adam D'Angelo, founder and chief executive of Quora; Aditya Agarwal, vice president of engineering at Dropbox; and WordPress co-founder Matt Mullenweg as its investors.
Kavin the entrepreneur
Hike is not the first entrepreneurial venture of Kavin Mittal. His first stint took shape when he was 20 years old and studying at Imperial College in London. He founded an app company called AppSpark. Next year, in May 2009, AppSpark launched an iPhone application Movies Now in partnership with movietickets.com, which allowed users to buy movie tickets on the go. The app was chosen by Apple Inc as one of the 10 essential movie goer apps for iPhone users.
Mittal has said in the past that he was inspired by Apple co-founder Steve Jobs and former Austrian Formula One driver Niki Lauda. Incidentally, he is also a Formula One fan. He also follows Zen Buddhist philosophy and meditates for half an hour in the morning and evening.
Playing a different game
The messaging app has become popular in India rather quickly, especially among the youth. This is despite stiff competition from Facebook-owned WhatsApp.
Mittal, who was named as one of The 50 Most Influential Young Indians by men's magazine GQ India in its inaugural list last year, said in November Hike has become the place for the youth of India where they can be themselves. "With over 100 million users, Hike is a testament to that," he said.
Indeed, Hike has managed to do what many others couldn't.
Tencent, one of its major investors, had launched WeChat, a similar social networking platform, in India in 2012 but failed to gain popularity in the country due to tough competition from WhatsApp. Tencent has identified India as a key growth market and could now leverage Hike to gain some market share in the country. Tencent's investment could help Hike gain from the experience of China's biggest messaging app.
What distinguishes Hike from its arch rivals is that the company regularly brings in new features, often with the help of new technologies such as artificial intelligence (AI) and augmented reality. Last month, for instance, it launched a feature which has a camera built into the app.
Still, Hike's competitors are formidable and include the likes of global tech giants such as Facebook and Google. Rivals including WhatsApp, Viber, Nimbuzz and Line are steadily making inroads in India. But Mittal seems confident of his own space.
"Very soon, the market will realise that for Hike to win, WhatsApp doesn't have to lose. It's really as simple as that," Mittal told Techcircle recently. "We're going to be playing an entirely different ball game in 2017. Keep an eye out for that."
Comment(s)