Flashback 2016: Six startups that pivoted this year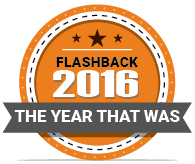 Some entrepreneurs get it right the first time and succeed, some just give up. And then there are some who don't get it right the first time but don't give up either. What do they do? They pivot.
As the euphoria of 2015—when investors were rushing to back startups in India—faded away, 2016 turned into a year of funding crunch, shutdowns and focus on unit economics. And, of course, pivots.
Several startups closed their main businesses and got into something entirely different while some changed tack to become leaner and fitter. A few others decided to implement the lessons learnt from their own failures or their rivals' success. Whatever the reasons, the actual process of pivoting is painful as it involves layoffs, a different approach to business and often fresh funding.

Still, pivots have become common among Indian startups. Remember Snapdeal? It started as a deals platform but is now India's third-largest online shopping marketplace. Here are six startups which decided in 2016 that it was time to change.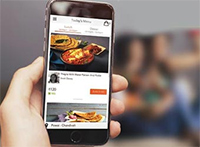 RoadRunnr+TinyOwl
Roadrunnr, run by Carthero Technologies Pvt Ltd, was founded in 2015 by former Flipkart employees Mohit Kumar and Arpit Dave. It provided hyperlocal logistics services to traders, restaurants and e-commerce companies. The company had raised over $20 million from investors including Blume Ventures, Sequoia Capital, Nexus Ventures and Russian billionaire Yuri Milner.

Mumbai-based TinyOwl was founded in 2014 by IIT Bombay alumni and was one of the most-funded mobile-first food-tech startups. The company had raised over $20 million in funding from marquee investors such as Matrix Partners, Sequoia Capital and Nexus Venture Partners.
The Switch: TinyOwl first tried to pivot to a home-chef aggregation model in a bid to raise more capital, but that didn't work. In June, Roadrunnr acquired the troubled startup in an investor-driven merger as both companies shared the same set of investors, including Sequoia and Nexus Ventures. After the merger, Roadrunnr has rebranded itself as 'Runnr' -- which is a food delivery platform.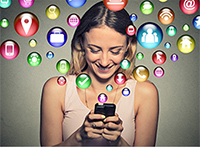 Helpchat

Chandigarh-based Coraza Technologies Pvt Ltd started under the brand Akosha.com as an online customer feedback platform. It was founded in 2010 by Ankur Singla, Avinash Vankadaru, Vishal Pal Chaudhary and Vishrut Chalsani. In July 2015, it rebranded itself to personal assistant app Helpchat. The Sequoia-backed company has raised $21 million so far.
The Switch: Helpchat has been through multiple pivots since its inception. In May, the personal assistant app pivoted from a chat-based model to automation. The company removed its most important chat feature from the app and rebranded itself, for a second time, as Tapzo. The name reflects its shift from chat to tap.
"While several of our users loved the chat feature, for a lot of our users chat was a cumbersome way of doing things (too many taps, easier if they did it themselves etc.)," Singla said at the time of announcing the company's second pivot. "After extensive debate internally, we took the call to phase out chat from our app and create the same level of experience using automation and simple user interfaces."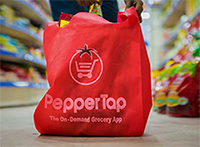 PepperTap
PepperTap, run by Gurgaon-based Nuvo Logistics Pvt Ltd, was a mobile-first hyperlocal grocery delivery service providing on-demand grocery products to consumers. It was founded by Navneet Singh and Milind Sharma, and began its online grocery delivery business in November 2014. It quickly became the third most-funded player, after BigBasket and Grofers, and expanded its presence to 18 cities. PepperTap raised $46 million in total and had the backing of top investors such as Sequoia India, SAIF Partners, Ru-Net, Beenext, JAFCO Asia, and Snapdeal.
The Switch: In April, PepperTap decided to shut down its grocery delivery business after months of rapid expansion showed no signs of profitability and deep discounts led to high cash burn. "Losing cash on every order (no matter how small or how controlled or how goal-oriented the burn) meant one day we will run out of cash – perhaps we could slow down the process but mathematically speaking, this was a certainty," Singh said while announcing the shutdown. The company decided to pivot to a full-stack e-commerce logistics firm. Nuvo Logistics, the company which controlled PepperTap, already has a reverse logistics business. "PepperTap was born to be a logistics company. We just needed to revisit some of the basics of the business, this time with a stronger technology lens, and set the wheels in motion," Singh said in a blog post.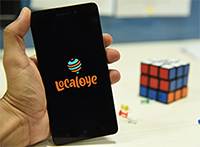 LocalOye
The mobile-only marketplace for local household and personal service providers, run by Mumbai-based Imma Web Pvt Ltd, was started in 2013 by BITS Pilani engineering graduate Aditya Rao. LocalOye's app used a recommendation engine to connect customers with service professionals, and helped customers to review, accept, engage and schedule bookings. In April 2015, it raised $5 million from Tiger Global Management and Lightspeed Venture Partners. The company also counted Sidharth Rao, co-founder, Webchutney; Haresh Chawla, former group CEO at Network 18; and MakeMyTrip co-founder Sachin Bhatia as its investors.
The Switch: In June this year, LocalOye decided to move to a business-to-business model from a business-to-consumer model. Rather than being the customer-facing app and connecting customers with service professionals, the company now aims to power the back-end of other B2C home services players across India. The firm has also opened up its service partner app to other players in this space based on monthly subscription.

"We don't want to put in a lot of money in marketing initiatives in an attempt to acquire a customer in a business-to-customer (B2C) model. We are now focusing on acquiring customers in a cost-effective way, and thus are focusing on the B2B business," said Rao.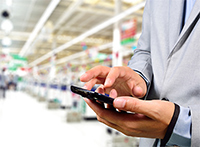 Grofers
Gurgaon-based Locodel Solutions Pvt Ltd, which runs hyperlocal grocery and fresh food delivery platform Grofers, was founded by Saurabh Kumar and Albinder Dhindsa in 2013. Grofers has raised nearly $165 million till date from top investors, including SoftBank, Apoletto Managers (personal investment vehicle of DST Global's Yuri Milner), Tiger Global Management and Sequoia Capital.
Grofers and its closest competitor PepperTap (now closed) operated in the asset-light marketplace model. But the biggest competition in this segment comes from the inventory-led BigBasket, which has a full stack warehouse-centric business. In January this year, Grofers discontinued its services in nine cities.
The Switch: Having full control on inventory has been the key ingredient to BigBasket's success. Taking a cue from its rival, Grofers has slowly moved to the inventory-led model. Grofers has now shifted to a 70% inventory-led business where it sources products from different brands directly and stores them in its warehouses for delivery. In Delhi-NCR, 90% of Grofers' volume is serviced through its own warehouses. Also, the startup scrapped its app-only model and launched a website.
"We had hit our peak in April this year. Then we decided the way we were doing things we needed to change that, otherwise we would incur very high costs of delivery. It required us to make a lot of changes to our supply chain. When we hold inventory, our gross margins grow up. There is also a cost of holding the inventory but overall it is the better bet because the cost is significantly lower," Dhindsa said.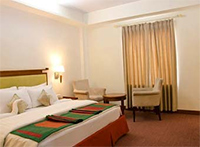 Wudstay
Founded by Prafulla Mathur in May 2015, Wudstay Travels Pvt Ltd was started as a budget hotel aggregator. The startup—which competed with the likes of OYO Rooms and other players when it started—in April this year claimed to have 500 hotels and guest houses across 45 cities in India. The company had raised $3 million in Series A funding from venture capital firm Mangrove Capital Partners and Nimbuzz CEO Vikas Saxena in July last year.
The Switch: Given that the budget hotel aggregation space was getting increasingly crowded with the entry of too many players, all undercutting each other, Wudstay earlier this year decided to quietly enter the niche paying guest and hostels segment. Even though the company was initially bullish on the hotel accommodation segment, it recently shut down its main hotel aggregation business. Funding crunch is seen as the main reason behind this shutdown.
---