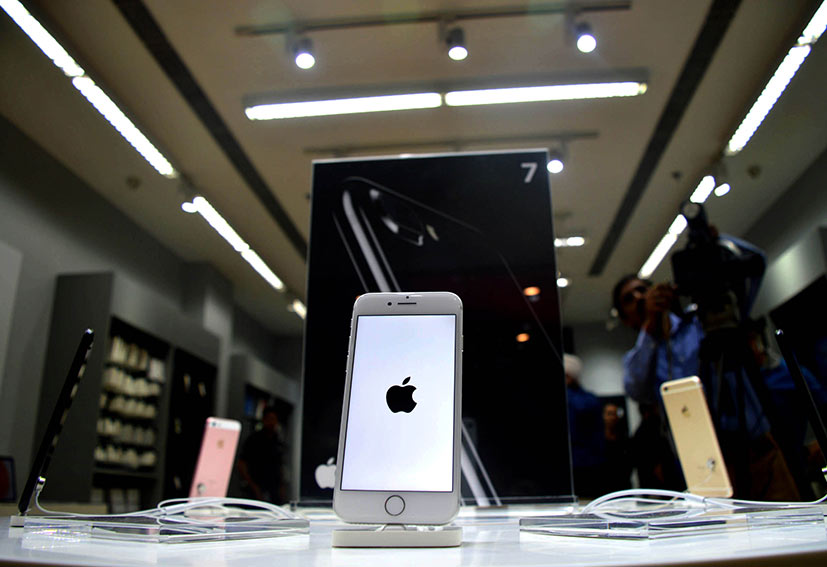 Apple Inc has sought relaxed labelling rules from the Indian government so that the Cupertino-based company doesn't have to print product-related information directly onto devices, a major business daily reported on Thursday citing an unnamed official.
Currently, Indian law requires that certain product details be printed on the device itself, but Apple has asked that it be allowed to print the information on the packaging or provide it as part of the software, The Economic Times said.
Apple had made the request to the Department of Industrial Policy & Promotion (DIPP), which has now been forwarded to the Department of Revenue and Department of Electronics and Information Technology (DeITY), said the report.
Relaxation on labelling is one of the several sops that Apple has sought from the Indian government for manufacturing in the country. It has also sought tax incentives, which are currently being reviewed by the country's finance ministry, said the report.
Manufacturing products in India will allow Apple to open its stores in the country, where its smartphone market share is a minuscule 5%. At the moment, the company sells goods in India mainly through exclusive franchise stores.
A few months ago, the Indian government relaxed its foreign direct investment (FDI) rules, under which a foreign-owned single brand could open its outlets in India on the condition that it would buy at least 30% of its manufacturing materials from local vendors after three years of setting up. India had rejected Apple's plan to sell imported, refurbished iPhones in the country in May this year.
With a handful of high-end phone-part makers in India to buy from, Apple may face manufacturing challenges in the country but, at the same time, the move will give Apple visibility and allow it to enhance buyers' in-store experience.
Currently, most of Apple's products are assembled in China, primarily by Foxconn Technology Group, formally known as Hon Hai Precision Industry Co.
---