Flashback 2016: Amazon in pole position as revenue surges, capital flows in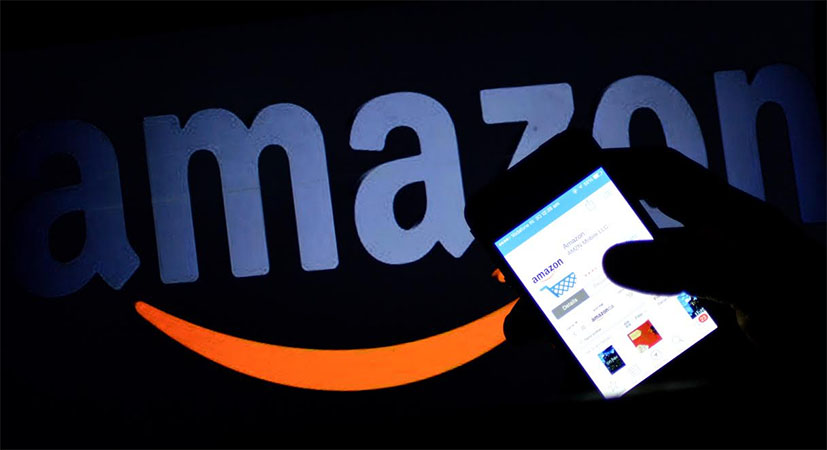 When Amazon looks back at its journey in India, 2016 might stand out as the year when it turned the tables on arch-rival Flipkart. From narrowing the gap with India's e-commerce numero uno to making and committing mammoth investments, it seems the Jeff Bezos-led company is now setting the stage for a mortal combat, its gaze fixed firmly on the top spot.
Amazon's confidence in its ability to wrest market share from home-grown Flipkart got a boost in July and August, when it edged past the market leader (excluding sales at Myntra and Jabong). Proof of concept in place, the company has gone all out since then, ramping up investments, onboarding sellers and posting robust growth in revenues and shipments.
This is how 2016 unfolded at Amazon India.
Pumping in cash Steep discounts in India's e-commerce necessitate a solid funding stream that enables one to take the game to death overs. Amazon, thanks to its well-heeled parent, has a clear edge over competition in this regard.>
The US-based company, which started operations in India in June 2013, has already invested $2 billion here. Even as its two major competitors struggle on their home turf, Amazon infused over Rs 7,000 crore ($ 1 billion) into its India unit over the past 12 months. In June this year, founder and chief executive Bezos committed to spend another $3 billion in India, taking total investments in the country to $5 billion.
The aggressive stance is evident from Amazon India head Amit Agarwal's comments, which make it amply clear that the company will not shy away from pumping in money for for an extended period, without worrying about profitability. "For Amazon, India is one of the highest priority investments. We continue to look at India as a key growth region and are committed to investing aggressively in building a great customer and seller experience," Amazon India head Amit Agarwal told Techcircle.in.
In an interview with The Economic Times earlier this month, Agarwal had said the firm "will demonstrate massive scale in 2017," investing heavily in technology, infrastructure and innovation.
Giving competition a headache  Sitting on a $15.9-billion war chest, Amazon can continue deep discounting as a strategy, but for home-grown players like Flipkart and Snapdeal, cash remains a finite resource.
"If GMV slows down, it will have a negative impact on the valuation of these companies (Flipkart and Snapdeal). If they give more discounts to get more GMV, the losses will increase further. It's going to be a tough situation to arrive at the right strategy. But Amazon doesn't need to worry about valuation or fundraising. Therefore, it would offer the same level of discounting as in the past which will force others to take that route, too," says Arvind Singhal, chairman of retail consultancy Technopak.
Flipkart, Amazon's closest rival and the largest online marketplace today, has been battling eroding valuations and widening losses as it fights its US-based rival to hold on to its leadership position.
"Buyers would opt for the company offering the cheapest products. Therefore, even with a not-so-good financial situation, both Flipkart and Snapdeal will have to match Amazon's discounting. If they don't do, they will lose significant market share," he added.
A distant third in the two-horse race, Snapdeal has been on a downward spiral for quite some time now. The company has gone through top-level reorganisation, seen many high-profile exits and a pared valuation.
Efforts bearing fruit  Cloudtail India Pvt. Ltd, the largest seller on Amazon India's marketplace, saw revenues grow to Rs 4,591.2 crore in FY2016, up from Rs 1,145.4 crore in the year-ago period. Cloudtail also received a fresh infusion of capital, with the firm's authorised share capital surging about 40% to Rs 500 crore. Shipments grew over 100% in 2016 compared to 250% in the previous year, but the steep rise of the previous year is attributable to a smaller base.
Amazon's seller base grew 160% to 140,000 in 2016 and the company is adding 180,000 products per day. Besides, it has also deepened its India play by offering services beyond e-commerce. It recently ventured into the beauty services segment, launched a video-streaming service, Amazon Video Prime India, and even introduced a programme for startups, Launchpad, to market their products to Amazon customers across the country.
The company launched its 'Global Store' in the country to give Indian customers direct access to over four million global products. It has also expanded its grocery and household service Amazon Pantry to six more cities across the country.
Apart from these initiatives, Amazon is also focussing on bringing on-board more new customers, especially from remote cities. "Amazon has been targeting the high spenders and customers who make frequent, multi-category online purchases. They are now positioning themselves as a local online retailer with their latest ads to target new customers, especially in the tier II and III cities," Satish Meena, analyst at Forrester Research, said.
Racing past Flipkart? Amazon has really hit the gas ever since it scored a lead over Flipkart in terms of sales in July and August. It claimed to have surpassed Flipkart as the most downloaded mobile app on Play Store and Apple Store in the first quarter of this year. Moreover, a report from technology and market research firm Forrester said that Amazon has, for the first time since 2014, beaten Flipkart as the preferred online retail destination for consumers in metropolitan areas.
"(But) This (Amazon's lead) doesn't directly reflect the market share. Flipkart leads some of the fastest growing categories such as fashion and electronics. It's difficult to predict if Amazon will overtake Flipkart in 2017 because we are yet to see any serious move from Amazon to bite into the categories that Flipkart leads today," Meena said.
However, Meena admits that the momentum is shifting in favour of Amazon. "Initially, it took market share from players like Snapdeal and Paytm, but 2017 will see it eat more into Flipkart's share. But will it overtake Flipkart? That depends on a lot of other factors. It might take more than a year," Meena adds.
Amazon's Agarwal is brimming with confidence. "For the whole year, we have grown over 100% y-o-y despite various headwinds that impacted the industry. If our first year in India was about getting noticed and our second year was getting adoption, 2016 would be remembered as a year when we achieved leadership...and started demonstrating how e-commerce in India should be done at scale," he told TechCircle.
It appears he isn't off the mark.
Comment(s)