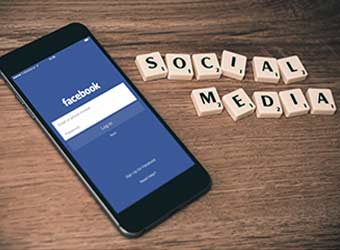 Facebook has picked three more Indian startups namely rental platform SimplyMoveIn, skill-based networking app Skillmate, and social platform for investors and traders Talkoot – for its early-stage startup mentorship programme, FbStart.
The startups will receive credits up to $40,000 and free tools and services from Facebook and its more than 30 partners including Amazon, UserTesting, Dropbox, and MailChimp. Besides partners, startups get free access to more than 25 services including open source tools like React Native, FB Login and Account Kit and App Analytics.
Over a dozen Indian startups have been inducted into the programme over the past year. These startups will get an opportunity to connect directly with the Facebook team and will be enrolled into the social media giant's exclusive community of global startups that include Adobe, Coursera, Dropbox, and Salesforce.
Any developer who has launched a working mobile app in the Apple or Google Play app stores is eligible to apply for FbStart.
According to newswire agency IANS, India is the largest market for FbStart outside the US. According to Satyajeet Singh, who leads product partnerships for Facebook, over 75% of top-grossing apps in India get integrated with Facebook.
Here is a sneak peek at the three startups that just got picked for the programme from India:
SimplyMoveIn Founded in October 2015 by Yash Singh, Nitin Bighane and Ahmed Shabib, SimplyMoveIn is a rental platform that lists houses available on rent without brokerage, deposits and paperwork. Besides rental homes, SimplyMoveIn lists rental properties under two other categories - corporate accommodation and hospitality. Through the hospital category, it targets customers looking for accommodation near hospitals where they undergo treatment. The Bangalore-based firm, run by SimplyMoveIn Technologies Pvt. Ltd, does not charge those who seek houses on rent and makes money through commissions from those who list the property.
The startup was earlier selected for Microsoft's Bizsparks programme.
VCCircle had first reported in July 2016 that that the company had raised an undisclosed amount in angel funding from Hong Kong-based investment firm Swastika Company Ltd.
Skillmate Skillmate is a location-based mobile application that connects people over skills and hobbies. The startup was founded by Gitanshu Soni, Arjun Khera and Anil Khera in August last year. The startup, operated by HookTwo Pvt. Ltd, now has over 10,000 downloads and has created over 15,000 user profiles or skill cards.
The application is a single platform helping people connect to learn, teach and partner over their skills.
Users can select their teacher, learner or partner by providing demographic filters. Teachers can discover skill seekers nearby, decide their fee and availability, while learners can search for teachers, professionals, instructors and choose the best person based on fees, available days, rating, their skill showcase given on the teacher's profile card. Besides, users can find people interested in the same skills to partner with just as jogging, football or swimming.
Talkoot Talkoot is a real-time social platform for traders and investors. It lets users discover trending stocks and news around them.
The company was founded in October 2015 by IIM Indore alumni and former Microsoft and SAP Labs executive Saumitra Agarwal. Talkoot helps users follow their favourite stocks and community leaders, and creates tailor-made financial feed for users based on the stocks and people they follow. Users can collectively discuss and debate the merit of individual ideas and make better and informed investment decisions. They can also share stock ideas with others and build reputation with each successful idea. They can earn points for successful advice given and exchange the points for real cash.
The company raised a round of funding from angel investors from Google and Deutsche Bank in November 2015.
Other startups selected for FbStart Some of the startups recently selected for FbStart include entertainment content aggregator Flickstree, dating app Heartonnect, tutor enablement platform XPrep, travel tech startup Triporb, used-apparel reselling platform CoutLoot, micro learning mobile platform Knudge.me, content discovery social network Flicksup, immunisation management platform vImmune, peer-to-peer content platform of moms and moms-to-be Healofy, and job search and educational content platform JobSenz.
---